Winnipeg Free Press Experience - Can It Ever Be Enough?
Presented by Christian Panson, Vice President Digital & Technology, Winnipeg Free Press
Watch the replay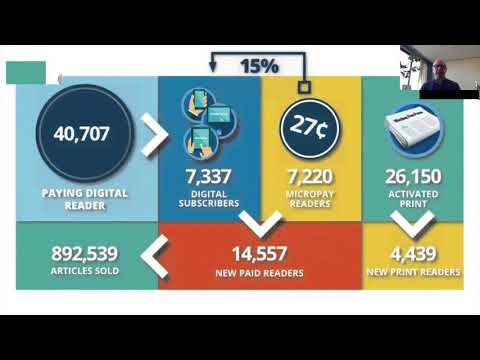 Originally presented: 13 June 2018
A year after introducing its micropayment system, the Winnipeg Free Press has 35,000 subscribers for its digital content. As the first Canadian newspaper to monetise its content via micropayments with impressive results, hear about their experiment and the strategy behind it. Engage with the group to discover if a micro-payment strategy can help increase your digital subscriptions, or generate a new source of revenue for your content.
Free for Members
This video is copyrighted by the International News Media Association (INMA) and may not be replicated, shared, or linked without explicit written permission of the association. See INMA's copyrights and trademark policy for more details.