Segmentation for Bundling and Unbundling: How to Grow Reader Revenue With Your Content and Beyond Content?
Presented by Grzegorz (Greg) Piechota, Researcher-In-Residence, INMA
Watch the replay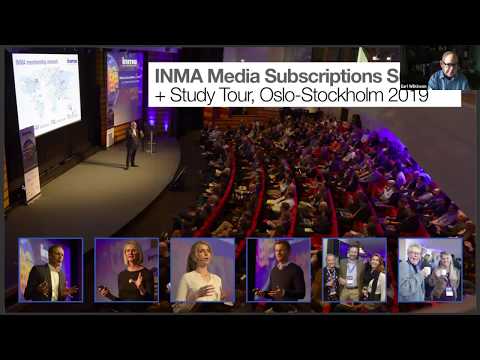 Originally presented: 8 April 2019
Having converted most of the news brand fans and heavy users, publishers often face a challenge: how to grow reader revenue even further? One way is to sell more products to the existing customer base. Another way is to take paid offering to the mainstream market and start charging light and medium users of your outlets, as well as users of your content on other channels. Based on original research and analysis, INMA will share exclusive insights and advice: what might be the next big thing in reader revenue? How to innovate around customers? How to upgrade subscribers to more expensive tiers? What else can sell them to improve lifetime value? How to segment customers based on their willingness to pay and build new products for the light and medium users? What can we learn from other industries such as hospitality and travel about customer segmentation and channel management? How to strategize about the future role of digital media content aggregators such as Amazon, Apple, or Spotify?
Free for Members
This video is copyrighted by the International News Media Association (INMA) and may not be replicated, shared, or linked without explicit written permission of the association. See INMA's copyrights and trademark policy for more details.