Protecmedia is the software company of choice for the media industry since 1979.

We have evolved with our clients to offer the most innovative solutions for rich content, news, advertising, media analytics, subscriptions and digital asset management.

Close cooperation with our clients and independent media advisors has led us to be pioneers in the use of Artificial Intelligence and Machine Learning to simplify processes for the art of news-making. Protecmedia has been expanding its proprietary AI and ML solutions since 2015.

Not having to rely on third-party providers for AI and ML training constitutes a quality and stability assurance for our clients. As a result, our Milenium Digital Experience Platform (MDXP) and its associated solutions: Iter WCMS DXP, Ad-on-Line DXP, Shipo Subscriptions & Circulation, Ecommerce DXP, MAS, QUAY, are currently improving the daily workflows of more than 500 clients in 30 countries.

We are grateful for the long-term commitment that some of the world´s largest news companies such as Vocento, Prisa, Unidad Editorial, Henneo and Clarín have shown us and we are delighted to see the list grow every day with additional prestigious media groups such as Cofina, La Dépêche, VRM or Groupe Rossel-La Voix.

As long-term members of the International News Media Association, we highly value our membership as it gives us a broad view of the digital and print media worldwide challenges. By participating in their community, we gain a perspective of the practices and the innovation needed today to ensure the best future of the industry.

With offices in Spain, France, Germany, Portugal and Chile, Protecmedia offers a 24/7 multilingual support service worldwide. Our dedicated team of consultants, developers, media and content experts keeps growing and improving to better serve our clients pivot with the everchanging market requirements.

Let´s make news together.

INMA Members at Protecmedia
José Gómez Carpintero
Chief Technology Innovation Officer (CTIO)
Protecmedia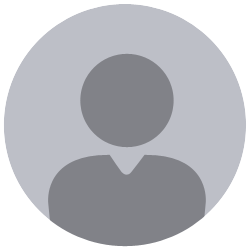 Quique López
Account Manager
Protecmedia