INMA's European News Media Study Tours are the most popular in the media industry: an immersive, walking-talking experience that provide both knowledge and flavour that a conference stage (or a Zoom meeting) can't.
Since 2015, we have criss-crossed Europe, providing unique and deep experiences with 30+ professionals annually in Stockholm, Oslo, Hamburg, London, Amsterdam, and more.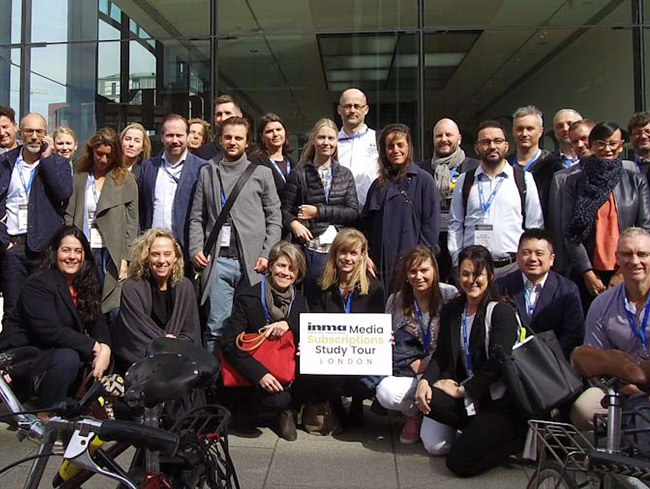 In 2022, we dive into the colourful Copenhagen media scene on Thursday and Friday, September 15-16.
INMA aims to visit innovators such as JP/Politikens Hus, Berlingske Media and Information.dk.
Thursday agenda includes visits to: Ekstra Bladet, Politiken, and Information.dk
Friday agenda includes visits to: Berlingske Media, TV2, and Zetland