Transitioning back to print real estate advertisements increases sales at News Corp.
World Congress Blog | 11 May 2014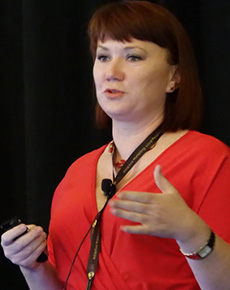 Kylie Davis, news real estate editor of News Corp., kicked off the Brainsnacks pre-conference session at INMA's 2014 World Congress on Sunday.
While the importance of online advertising for real estate in Australia has increased in recent years, Davis said transitioning back to using print advertisements has shown promise to increase real estate sales.
"The top 20% of real estate agents in Australia use print advertisements," she said.
After attempting to push all real estate services to the Web, News Corp. saw revenue drop dramatically.
The company conducted research on the Australian real estate market. Results showed that a combination of print and Web site advertisements will increase sales in the real estate market.
"Adding print with online advertisements will increase sales, get better results, and get more money," Davis said.
With this research, the company produced a series of vendor guides to help vendors make decisions about where their marketing dollars should be. Through research and active change, Davis says the media company has turned things around: "We have been able to reverse the decline that was hoisted upon us."
Giving advice for the future of real estate, Davis said one of the most important things a real estate vendor can do is advertise in print.
"The measurability of online is not a guarantee that it is the most effective medium," Davis said.