Smile: INMA Global Media Awards crystal prizes spotted in New York
World Congress Blog | 22 May 2019
It's hard to quantify the joy that comes with winning an INMA Global Media Award. 
Hundreds of corporate announcements and congratulations filled social media throughout the weekend and extending into this week for the 35 companies that walked away with top prizes (as well as the dozens more that took home certificates). 
First place recipients of the INMA Global Media Awards were presented nine-inch optical crystal trophies topped with a globe for their achievement during the closing gala dinner of the INMA World Congress of News Media at Times Square's Edison Ballroom in New York. 
Most took their crystal prizes and got photos with INMA President Eduardo Garces of El Espectador. 
A few people had other ideas, while some trophies seemingly had minds of their own.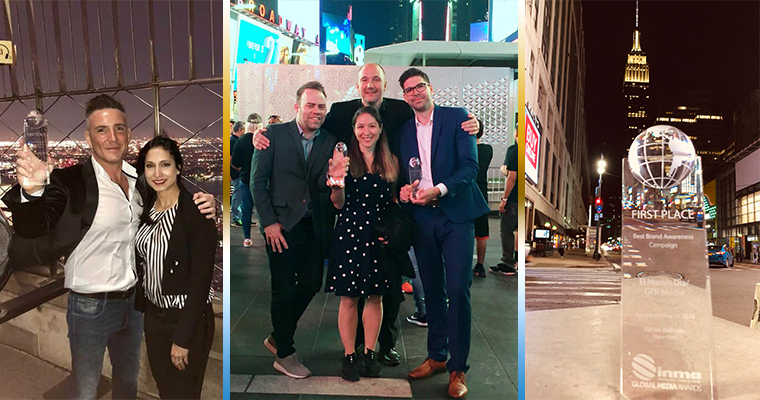 Steve Hutton of Stuff New Zealand took his INMA Global Media Award trophy to the top of the Empire State Building for a pose.
The team from Sweden's MittMedia found its way to pose in Times Square with two crystal prizes from the evening. 
Puerto Rico's El Nuevo Día found that its first place trophy for Best Brand Awareness Campaign magically walked to Times Square for a modeling session street-side. 
Still other trophies — like Denmark's Ekstra Bladet, Peru's El Comercio, Hong Kong's South China Morning Post, and the United States' Alabama Media Group — posed on Edison Ballroom tables for all of social media to see. 
Bonnier News' Lovisa Bergstrom didn't just pick up her trophy from President Garces. She was ready with "BN Brand Studio" written loud and proud on her hand for the camera to see. Perhaps branding authenticity? 
All in all, INMA Global Media Awards crystal awards mysteriously showed up in unique places throughout the Greater Times Square area into the wee hours of Saturday morning, according to social media accounts. 
Eventually, they made their way into the official corporate public relations announcements the next day.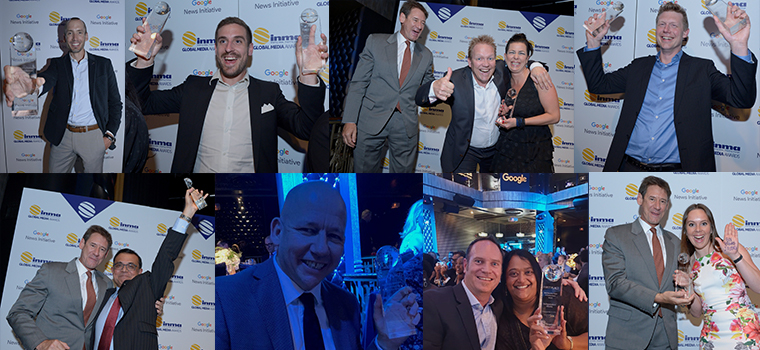 Where else did Global Media Awards competition trophies find themselves? You tell us. 
To view all photos from the INMA Global Media Awards Dinner in New York, click here.