Should media companies create their own content distribution platforms?
World Congress Blog | 21 May 2017
The fight for audience attention is on, Thomas Peterssohn told the Brainsnacks seminar group on Sunday of INMA's 2017 World Congress.
"We know where they go to find the news. It's not our news Web sites; it's somewhere else."
Peterssohn, chief executive officer of Finland's HSS Media, pointed to the wide reach of the Google/Facebook duopoly, which he said controlled 46% of the market share — but noted that number will continue to grow. However, the constantly changing algorithms of these two companies makes them unreliable as content distributors.
While news media companies continue to grow and improve, Peterssohn said, connecting to individual people through the media noise is a challenge: "We are setting new records all the time, but we keep losing our direct connection with customers."
Though the struggle for attention seems daunting against the duopoly, Peterssohn asserted that there is power in numbers to create an alternative profit ecosystem.
"It's not about abandoning Facebook; it's about trying to create something else, something new."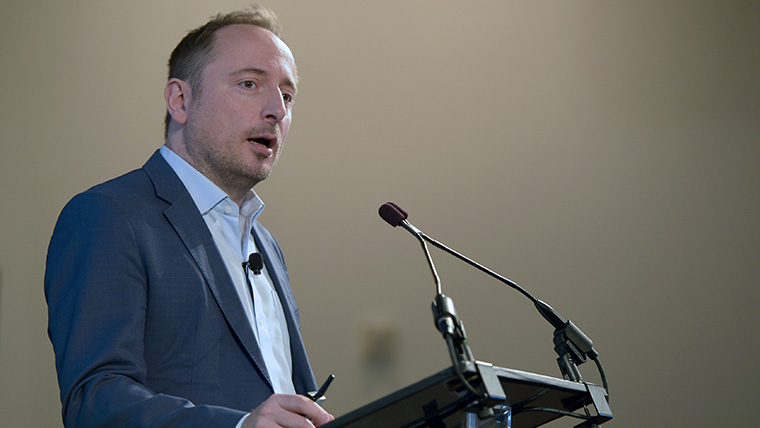 Peterssohn then introduced Strossle, a growing media tech company that harnesses the power of publisher collaboration to increase content distribution, and drive quality traffic.
"Publishers should be in control," Peterssohn said. "That's very important. Publishers should be able to exclude certain sites for content sharing."
Working together, news Web sites can promote relevant articles from other publishers. The user would then be directed to an interstitial Web page and exposed to articles from multiple organisations. By sharing quality audiences, publishers can in turn see an increase in readers.
"Most of them have seen a traffic increase after joining the network," Peterssohn said.
With almost one billion page views to date, he added that the future goal is to keep growing by adding publishers and widening the reach for all.