IAB president Randall Rothenberg to address INMA on transition of legacy media companies to digital
World Congress Blog | 17 February 2011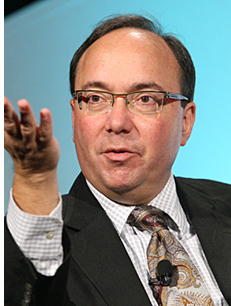 RRandall Rothenberg, the recently departed chief digital officer of Time Inc. and new president and CEO of the Interactive Advertising Bureau (IAB), has agreed to speak to the INMA World Congress Tuesday, May 17.
INMA is working with Rothenberg on a precise presentation title, but broadly we hope that he can put the dizzying digital landscape in perspective for legacy media companies and the steps they need to take to become truly multi-media.
The IAB is the trade association for interactive marketing in the United States and his recent appointment marks his second round as the IAB CEO. Previously, he served as senior director of intellectual capital for Booz Allen Hamilton. In that post he oversaw business development, knowledge management, and thought leadership activities, along with directly the quarter business magazine strategy+business. He also served as the firm's chief marketing officer.
Rothenburg's newspaper heritage extends to the time before Booz Allen Hamilton, spending six years at the New York Times as technology editor and politics editor of the Sunday magazine, the daily advertising columnist, and a media and marketing report. He served 10 years as a marketing and media columnist for Advertising Age.