Joana Santiago introduced herself to her INMA Brainsnack Seminar audience in New York like this: "I am the marketing director, and I survived a Category 4 hurricane."
Santiago, marketing director at GFR Media in Puerto Rico, described where the news media company fit into the U.S. territory after the September 20, 2017, hurricane, which destroyed 100% of the island's electrical system, cell phone towers, as well as bridges and roads. From October to December, the company lost US$1 million. 
"We had to make a fresh start, and we had to make it fast," she said. 'We focused on construction, donation, generators, water. We also identified industries receiving financial assistance. We resumed distribution the day after, and it was free. We distributed the paper at gas stations, distribution centers. We also offered free access for two months."
As in their personal lives, staff at GFR thinks of life before and after Hurricane Maria.  
"We created a brand campaign to generate empathy and educate readers about the value of journalism at the time of an emergency," Santiago said. "We created a loyalty programme. We implemented a premium content strategy and a paywall on the business section. After changing brand strategy and adjusting to our new reality, our readership score increased 10% throughout the year. For many years, we had more [print] cancellations than starts. But since last year, we started seeing more starts than stops."
In addition:
Advertising billings reached 65% of pre-hurricane level.
Advertising reached 95% of sales goal.
Recovered 80% of circulation distribution.
Digital archive drives 60% of onsite conversions.
3 distribution centers recovered within one year.
Santiago's key takeaways from this time are these: Focus on your core and simplify.
"We have to change the conversation to move from the crisis to the hope and opportunity that lies ahead. We were all affected personally and at work. But we all grew a resilient spirit to build a new Puerto Rico."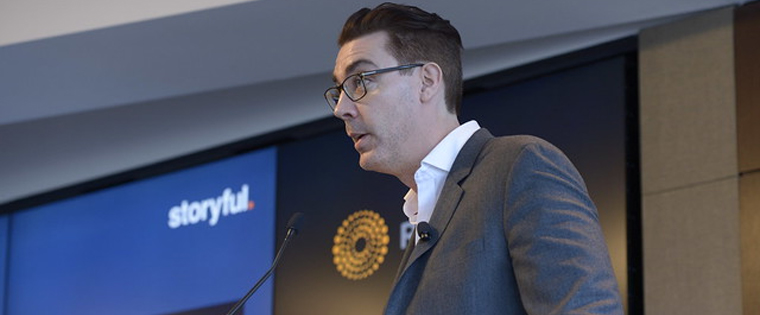 The experience of Darren Davidson, editor-in-chief of Storyful, points to the why GFR Media succeed in this environment: Trust. 
"Changing media consumption habits have created a bit of a crisis in media at the moment," Davidson said. "Skepticism has never been higher. The need for trust has never been greater. It's increasingly imperative for news organisations to cultivate audiences. We're selling trust. The value of trust has never been greater." 
Gayle Tomlinson, head of audience/Australian Community Media at Nine (formerly Fairfax Media), approached audience loyalty by encouraging her team to spend more time actually talking to them on Facebook.
Nine has 170 publications in Australia; 41 are subscription sites and nine have hard paywalls. One out of every three Australians live in the regions (which are not in major cities) covered by these publications, and 60% of the media company's conversions are from Facebook.
"How people use social is very different than in large cities," she said. "There's not much Twitter use in regional Australia, maybe 0.5%-1% of traffic comes from Twitter. Most are from Facebook. We're on all social media for brand reasons, but we aren't converting; 94% of regional Australians are using Facebook so we're fishing where the audience is."
That said, Nine decided to break up with Facebook. At least the easy, non-specific way of using Facebook. 
"We stopped the sugar rush of addiction. It was muddying our funnel. We were getting the wrong times of readers. I asked my team to concentrate on what only they could do to bring value to our readers. We're really good at breaking news, which converts, and sports. Our largest newsroom has 25 journalists; others may have five to six. Asking them to set up Facebook pages for sport was a big ask." 
But they did it. And they talked to their audiences on the platform. And it worked.
"Users on Facebook are up 26% across the network. Concentrating on audience helped us win at Facebook, which actually makes sense. Loyalty rules to live by are to really know your audience, stop chasing reach and pageviews, discover your niche, and listen carefully to your readers."