Digital advertising landscape: Dirty Web, ad trends, sales compensation
World Congress Blog | 15 May 2019
Media advertising executives shared their thoughts on how publishers can position themselves to win in the fast-changing B2B space during the Advertising Seminar at the INMA World Congress of News Media Wednesday in New York.
Kunal Gupta, founder and chief executive officer at Polar, shed light on the current state of data and gave insights into a publisher point of view in digital advertising today. Major digital players and habits have caused the Internet to shift dramatically, he said.
"The Open Web has become the Dirty Web," Gupta said. "When something is so dirty you can't clean it, you throw it out. And that's what's been happening."
Users are installing ad-blockers and publishers are putting up paywalls to throw out old advertising models. Along with the shift toward the Dirty Web, Gupta said the Social Web is now the Toxic Web. Social environments like Facebook and YouTube are not safe, despite efforts like Facebook's recently announced "one-strike" rule for video streaming.
"Unfortunately that's not enough, because you still get one strike," Gupta said.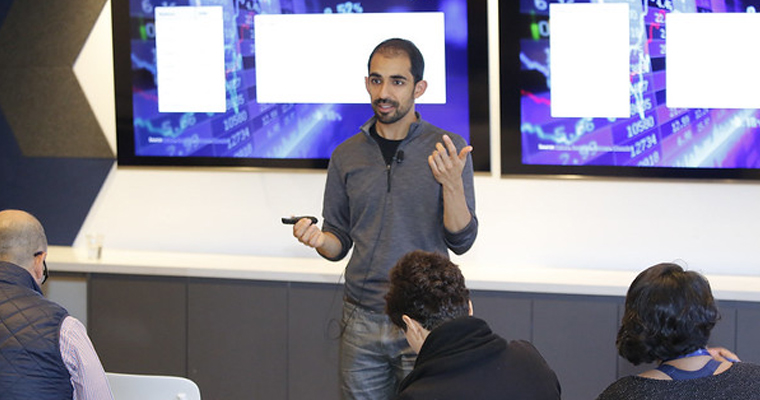 The trusted Web
Publishers must move past the Dirty Web and Toxic Web into the Trusted Web, he said. He outlined seven principles for what the Trusted Web needs from an advertising standpoint:
Lawful: user privacy.
Wholesome: brand safe.
Effective: attention.
Verified: measureable.
Relevant: contextual.
Targeted: audience.
Model: working media.
Digital ad trends
Ad trends in digital media show a 22% growth rate and a US$333 billion global digital media market. This year, for the first time ever, more than half of all ad spend will be digital. The growth of mobile advertising is even more crucial for publishers. The market shows that ad revenue from mobile should be 65%, Gupta said.
"It's not only the move from traditional to digital," Gupta said. "It's also digital to mobile because desktop is going to decline. That's going to be the new print."
Big digital platforms like Google and Facebook are operating with bidded environments. Their competitive pricing defines how the market values media, including publishers' digital spaces. If publishers are charging US$20 CPMs, they are saying they are two times more effective than Facebook. Gupta says he does not believe that is true.
"I think publishers should lower your digital pricing," he said. "I think you should be at US$5 to US$10 per CPM."
Banner blindness
Banner blindness has not been solved. Users are being trained with different ad formats because the environments where they spend most of their time on mobile, like Facebook and Twitter, do not have them. Gupta said the Interactive Advertising Bureau (IAB) is no longer a standard. With 80% of spend going to platforms, Facebook and YouTube are the new standard.
"As a publishing industry, you should drop the IAB standard because Facebook and Google have already dropped them," he said.
Trust is the new currency, he added, citing a recent study that found 65% of people trust traditional media, while only 35% trust social media.
"Clients aren't hearing that narrative on their own, which is why you should be telling it," Gupta said.
Advertising sales departments
Moving from selling ads to the sellers, Matt Bartels, principal and media practice lead at revenue management consulting firm Alexander Group, discussed trends in compensation strategies for sales staff.
Bartels said 93% of companies change their compensation packages each year. As companies evolve their strategies and staff to propel those strategies, they reconsider their compensation strategies.
"Transformation is not an event," Bartels said. "Transformation is ongoing because you're constantly having to reinvent yourself."
As ad sales organisations evolve through the four phases of growth — start-up, increased volume, re-evaluation, optimisation— they must ensure they have alignment between strategy, structure, and management. Being specific, especially about roles and compensation, is crucial.
"The comp programme is the signal to the sellers that what you're trying to do strategically and what they do really matters, because it affects their pay," he said.
5 pitfalls in sales staff compensation
Bartels shared the five most common pitfalls in sales compensation:
Misalignment due to job corruption/evolution.
Tweaking of the plan.
Plan proliferations.
One size fits all.
Plan leakage.
Compensation is only one aspect of management, Bartels added. Leadership mandates, accountability programmes, and skill development programmes are others — and companies must understand where sales compensation plays in that management philosophy, he said: "Sales compensation programmes are not a substitute for sound sales management."
The ideal customer
Dennis Dube, vice president of sales and ad operations at Advance Local, told the Advertising Seminar that 75% of organisations have not defined their ideal customer profile.
"A lot of organisations have this belief that the best customer we have is the one we have today," Dube said. "I think where this becomes really dangerous is that it's a self-fulfilling prophecy."
If an organisation stays focused, uses the right tools, and improves their sales teams, Dube said companies can set themselves up to coach around factors that drive activity.
Dube also gave foundational recommendations for companies looking to improve their CRM engagement:
Commitment from executive leadership.
Documented sales process.
Define and communicate how the company should use CRM.
Single source of truth for deal status.
Pick 3-5 critical metrics to begin measuring and review activity weekly.
The ideal talent
Focusing on talent, Dube said front-end talent assessment can be a powerful tool. Even in the popular video game Fortnite, players create teams and hold tryouts for potential team members, he added.
"When you talk about finding and recruiting top talent for an organisation, the stakes are much higher than this."