Best practices in new ad revenues, converting readers to subscribers
World Congress Blog | 21 May 2017
News media companies are prioritising revenue diversification, Brainsnack presenters told the INMA World Congress audience on Sunday. As traditional advertising continues to drop, companies must think outside of the box to supplement the revenue lost.
The gaming and news industries have something in common, said Gerold Riedmann, CEO of Austria's Russmedia.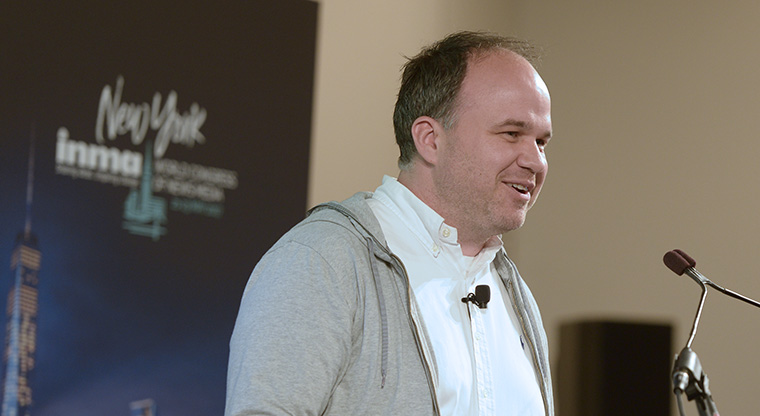 In a survey about payments across multiple industries, 60% and 63% of participants said they would not pay for gaming and news, respectively.
This begs the question that Riedmann asks: "How do you make people pay on a reach optimised portal? Will they ever pay for Kim Kardashian Journalism?"
When looking for a solution, Russmedia looked to the gaming industry for inspiration. Using a game for children as an example, Riedmann pointed to returning users as a key opportunity.
In this game where players own a pony, if they neglect their animal, it will eventually die. But the key, Riedmann explained, was the opportunity that users then had to bring it back to life. Diamonds are used to revive the pony — conveniently available as an in-app purchase.
Tapping into this successful strategy, Russmedia applied some of its content into the early versions of the company's digital news portal, VOL.AT. Every time a user would comment, they would be rewarded, Riedmann said.
Building a relationship with returning users is the first step to creating subscribers, he added: "Our strategy begins with engagement. Then we ask for data, and monetisation comes at last."
At Folha de S.Paulo, trying new things is core to the diversification strategy.
"We tried to think out of the box with revenue diversification," said Marcelo Benez, the company's chief commercial officer.
Seminars have been one new area for Folha, which has hosted them on topics such as education and traffic safety. Folha has also been working to diversify its ad offers.
Benez shared five key lessons from these efforts:
Keep your core business.
Digital is a one-way ticket, but print is still alive.
Nothing can stop a good idea.
Make your customers' eyes shine.
Quality content, uniqueness, and credibility set the framework for survival.
In New Zealand, one media company focuses on creating a wider variety of new revenue streams.
"We have 27 million sheep and only 4.5 million people," Sinead Boucher, group executive editor at Fairfax Media, said of the country. "You can't charge the people for content, and there aren't enough people to charge for the content."
Despite this, Fairfax has the advantage of being the largest news media company in the country. "We're actually in the top-20 most trusted brands in New Zealand," Boucher said.
Using its scale and the level of trust people have in the brand, Fairfax has created a funnel to push its readers into becoming paying customers. The first tier of the funnel, mass audiences, acts as the base for the potential reach of the brand. The Fairfax news portal, Stuff, has 2.5 million users — more than half of the country's population.
"Because we're so big, we can act as a platform as well as a publisher," Boucher said.
The second tier, the authenticated audience, offers a little more information about themselves than the mass audience. "People who have signed up as members have given their name and address — really rich data," she said.
Neighborly, Fairfax's local neighbourhood portal in New Zealand, enjoys a monthly audience of 708,000 unique users and recoups classifieds revenue lost to Ebay, Facebook, and Craigslist. 
The third tier includes e-commerce and transactions, Boucher explained. "We're also able to launch shops for brands within the platform." In a "pop-up-shop" model, brands pay to use the company's platform to create their shops.
The final and top tier are payers. Fairfax launched an Internet platform, Stuff Fibre, charging A$75 per month. Within months of launching, the service is already catching 5% to 6% of new Internet sign-ups in the country.
This is not the only place where news media can become an agent for change, she said: "There are a lot of other industries where we can go in and become a disruptor."