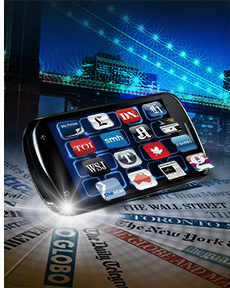 Delegates at the 83rd-annual INMA World Congress have quite a treat today, as Arianna Huffington, president and editor-in-chief of The Huffington Post Media Group, speaks on the emerging new publishing model.
Huffington Post (or HuffPo, as it is sometimes affectionally referred to) has changed the rules of publishing in its eight short years of operation. Hear what its founder has to say about engagement, audience development, and the news media company's revenue growth path over the next five years.
Other presentations at the first official day of the World Congress include panel discussions about the print + digital balance, a presentation on brand creativity, The Times of India's advertising strategy, and a conversation with New York Times Executive Editor Jill Abramson.
Whether you are with us in New York City or following along from home, keep up with all the details on our World Congress blog. Enjoy the day!