Monday's post-lunch discussion at the INMA World Congress in London involved the recurring theme of money but focused on a much-discussed avenue of revenue: paywalls.
No one is saying print is dead, but few will deny its increasing decline giving way to the digital era. With falling print ad sales comes falling revenue and the search to make up for lost sales.
Paywalls have been a potential solution to the question of digital content revenue for more than 15 years. The industry has faced pushback against them for nearly as long as they have existed. It's the age old adage that people don't want to pay for content online, especially not when the same coverage is available for free somewhere else.
Enter Gunilla Asker, CEO of Svenska Dagbladet; Tobias Henning, general manager premium at BILD; and Victoria Turner, general manager at News Corp Australia. In a panel session tasked with uncovering the truth behind paywalls, these industry professionals discussed the decision to employ freemium style paywalls.
Svenska Dagbladet experienced a 12% drop in print circulation in 2013 causing the media company to seek a multi-channel strategy to boost digital subscriptions.
Asker said the company's main goal is work in a coherent way to maximise customer satisfaction. After digging deep into the target group's needs and gathering as much data as possible about what the audience wants, SvD set out to create a paywall model that would best serve visitors and subscribers.
A hybrid of meter and freemium models best serves SvD's audience, she said. Metered paywalls generally allow access to all of a site's content, but only for a specific time, number of articles, or number of pages. Freemium allows access to certain content, while quality premium content is locked away behind a paywall.
By blending the two, SvD allows visitors 20 free pre-determined articles per month (not all of the site's content is an option for the free articles).
"When they become subscribers, they gain access to the premium content," she said.
SvD's Web site is completely interactive, fully responsive, and user friendly. Subscribers gain access to media packages and premium content, and the media company has managed to reverse their decline in print circulation.
"Content is at the core," she said. "We can't change the qualitative, journalistic self."
Tobias Henning, general manager/premium, at BILDplus is also a fan of the freemium model. Like he said, "paid content generates revenue and it increases advertising revenue."
Media consumers can gauge good content and are willing to pay for it, according to Henning: "If you have good headlines, your newspapers will sell better than if you have a bad headline." 
BILDplus offers two products: digital and premium. Premium includes a print subscription. Some content, such as football game highlight videos, are paid the first two days they're live, then deemed free. The company puts a lot of effort into free video content because advertising revenue from videos is high.
Where the company sells subscriptions is just as important as the subscription it sells. Using multiple channels such as iTunes, Android, Windows, Amazon Fire, and creating relationships with telephone and hardware companies is of the utmost importance.  
"Our subscribers can't read our newspaper if they don't have hardware or access to the internet," Henning said.
Of course, he pointed out, content is king. Without quality journalists writing articles that readers want to see, it doesn't matter what paywall model you use.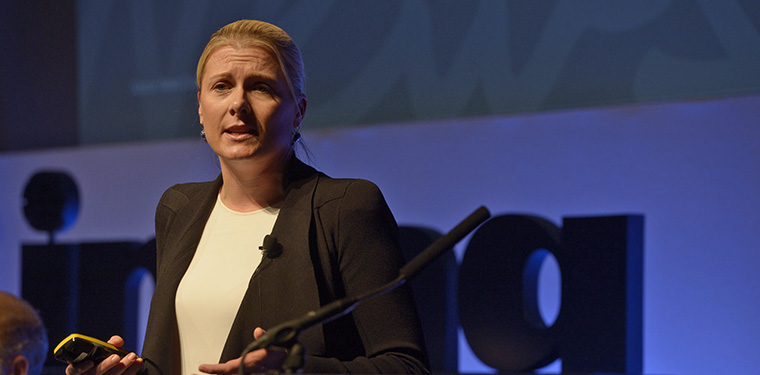 Victoria Turner, general manager/customer relationships marketing and insights at News Corp Australia, has always heard people won't pay for content online and she just doesn't agree.
"I think people will pay for value," she said. "More people are paying for more content." It's becoming common with the likes of Netflix and Spotify, she pointed out.
Print circulation is declining and digital subscriptions have doubled. Media companies are up against two paywalls now — print and digital. Until two years ago, News Corp Australia didn't know how to make them work together.
"But I think we've figured it out," she said.
Digital paywalls are more difficult to regulate and predict than traditional print paywalls. The company tried using metered paywalls but after experiencing problems with backdoors to content, confusion for subscribers, and granting access to random pieces of content, opted for a freemium model.
The freemium model has generated strong retention and a growing number of subscriptions. Even with increased amounts of locked content, subscriptions are on the rise.
"The more stories locked, the more subscriptions we've driven," Turner said. In the past year, they've increased locked stories from 25 to almost 50% of their content.
"People are willing to pay," Turner reiterated. So don't be afraid to make them.