My niece and nephew once let slip how committed my sister Shannon was to a tidy, organised home.
"She told us, 'Read it once, then it's going in the trash,'" peeped my wee niece. Apparently rip/read/dump was the painfully short lifespan of birthday cards I sent the kids each year.
It's the thought that counts, no?
Stung? Yes, I was. But I could see the beauty and wisdom of my sister's logic.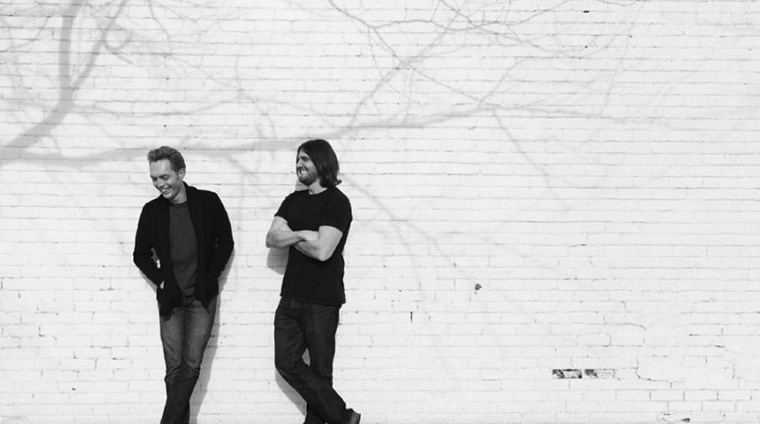 Flash forward to 2017, when "minimalism" is a thing. Such a big thing, in fact, that North American minimalism disciples Joshua Fields Millburn and Ryan Nicodemus have a blog following in the multi-millions, published books, podcasts, and, yes, even a road tour where others can learn to live better with less. (Where I live in Spokane, Washington, one must pay USD$27 for a basic ticket and up to USD$87 for a "VIP" experience at an upcoming May 10 event.)
These modern-day Spartans, of course, did not coin the term minimalism. Others, from Epictetus and Thoreau to Oprah Winfrey, have written or spoken about quality of life versus quantity of things.
But with its practice of shedding stuff to focus on health, relationships, adventures, and mindfulness, the minimalist movement seems to have found a 21st-century foothold.
As a news media marketing executive, it would be easy to feel threatened by minimalism.
Why, what will we do when consumers wake up one day and realise they may not need a three-pack of Star Wars Darth Vader fillable character eggs? ("They can be used long after the Easter holiday as toy storage and makes a great accessory for Halloween costumes," says the product description.)
Or a Num Noms Lipgloss Truck? ("… includes everything you need to make personalised flavoured lip gloss! Pick your flavour, add sprinkles, mix it all up, and dispense it from the ice cream machine. 1 lip gloss base, 2 lip gloss flavours [cherry and vanilla], 1 glitter sprinkles, 1 cupcake-making tool with cherry spatula.1 special edition, scented Num: cherry scoop. 3 lip gloss sundae container Noms …") I mean, it even includes a "Collector's Menu" — and you can "wheel or carry it with you on the go!"
Or heaven forbid, what if consumers decide they don't need a brand new 2017 Cadillac Escalade? Let us hope it doesn't come to that.
However, news media companies are uniquely positioned to continue delivering content (Hey! Available on your mobile device, so no wasted newsprint!) to appeal to those seeking the cerebral, the thoughtful, even the experiential.
For a hint of consumer mood foreshadowing, consider Brooke McAlary, interviewed by journalist Kimberly Gillian in August 2015 for news.com.au:
For Brooke McAlary, from the Blue Mountains, it was a brutal case of postnatal depression that caused her to reassess her consumerism. As a jewelry designer, she'd put herself under a lot of pressure to look the part, living a jet setting lifestyle, and always dressed to the nines.
But when postnatal depression struck after the birth of her second child, she realised a lot of her self-worth was tied up in the things she owned — a lot of which she says is in big part due to advertising that constantly tells us we need new the latest and greatest to be successful.
"We had a two-car garage that was full of stuff, a wardrobe crammed with clothes, and a spare bedroom filled with toys my kids never played with," says McAlary.
McAlary goes on to say that having time with her family for meaningful experiences is what makes life worth living, not the endless quest for more, more, more.
Put another way, "… I think people are getting overwhelmed," said Racheal Chambers, in a March 2017 Spokesman-Review news story about minimalism. "I think simplifying life, getting rid of those everyday distractions, can be really helpful. … I'm not going shopping when I'm bored, and I can afford trips, adventures, and experiences like going out to dinner with my friends. Those are worth a lot more than things."
So, what is a newspaper editor and marketing director to do?
Examine what it means to live a rich life in the community you serve, and build stories, products, discussion groups, and ad-rich products around those things. Is your community packed with public parks and libraries? Get up close and personal with your coverage of them, even if your senior feature writer needs prompting. How about daily snippets, seasonally scheduled and photographed, about what unique features and delights can be found — for free — at area parks? How about dedicated and caring reporting about free or affordable classes and activities planned through a parks and rec department? What's new, every day, at your neighbourhood library? What free lectures are scheduled, what new — or classic — authors are being featured, and why?
Get close to nature. Where can your readers hike, no matter their fitness level? What wildlife might they see while on their jaunts? Where are your area's state parks, where one can sit on a pristine day-use lake beach for a nominal fee (USD$5) and feel like royalty as blue waves lap the shores? Do any of your ski areas offer killer "never-ever" deals for those who desire to ski or ride the snow? Where are the area's ski and gear-swaps, and what organisations do they benefit? Write about them and their volunteers.
Which sports teams are big in your readership area? Do they offer access to their practices? And if they don't, might your newspaper convince them to do so maybe once a season for your subscribers to build future fan bases?
How do area medical centers add to the depth and breadth of health knowledge in your community? Do they offer free lectures about living with diabetes, about signs of major depression, or pre-summer fitness classes?
What is the makeup of faiths and denominations in your readership area? Write about the diversity of beliefs. Invite church and faith community members to write their own accounts of why faith matters to them.
Of course, there are ad-rich environments around every one of the above ideas.
And even if one is a minimalist, she still needs to know where to buy healthy and affordable food, where to get good healthcare, which provocative Academy Award-nominated and -winning movies are playing where, who is planning a group trip to Glacier Park, why she should pick up a local author's new book at the library or at the local — or chain — bookstore.

And those who provide these products and services still need to get their advertising out via your newspaper's digital platforms and even — still — in print.
Let your news media company be the conduit for good.
Said Jackie Haffner in a comment about Treva Lind's minimalism story in The Spokesman-Review: "After owning and working like dogs to decorate and maintain a four-bedroom home on Spokane's South Hill for two-and-a-half years, we decided to sell and simplify. This was our fourth home and just decided it's time to have time for life. We'll be moving to Arizona soon to enjoy year-round sun and renting a two-bedroom apartment. Looking forward to opportunities to help and serve others in the community. … Purging the stuff frees my mind!"
Pad your local, national, and international coverage with local opportunities for volunteerism, charitable giving, and community betterment.
Of course, it's easy to get all cynical and point out that many don't choose minimalism. They are simply poor. Indeed, a commenter who goes by "mamallama" penned this rather hilarious response to a 2014 piece titled "Minimalism is the New Luxury Hotness" on the Web site Jezebel.
Edina: [to Bubble] You, remember, cancel my aromatherapy, my psychotherapy, my reflexology, my osteopath, my homoeopath, my naturopath, my crystal reading, my shiatsu, my organic hairdresser. And see if I can be re-birthed next Thursday afternoon.

Bubble: [Crossing her fingers] Consider it done!
- From the television series "Absolutely Fabulous"
Wrote another commenter J.M.Bishop: "Minimalism is incredibly classist in so many ways. The simplicity must have the element of restraint and asceticism but without the desperation of poverty. It's all so similar to Marie Antoinette's peasant cottage."
To which commenter CinnamonMocha replied, "OMG! let me put that on a plate! 'The simplicity of restraint and asceticism but without the desperation of poverty.'"
Still, there's something to the heartfelt desire many feel to question compulsive consumption.
Michael Posner interviewed Millburn and Nicodemus, the current evangelists of living with intent and purpose, for The Globe and Mail back in 2012. The story recounts Millburn's chase of successively higher paying jobs for happiness and security, yet feeling miserable and anxious despite a USD$150,000 salary.
"There was, he concluded, something fundamentally wrong with the money-equals-contentment formula," Posner wrote. And before Millburn could even pursue a simpler life, he had to pay off two year's worth of debt he'd accumulated chasing the American Dream.
Wrote Posner, "He moved to minimalism in stages, first paying off debt, avoiding superfluous spending, getting off drugs. "I didn't just quit my job and start a blog," he says.
Ultimately, though, it involved relinquishing not just GPS devices and redundant cell phones, but the core identity that had sustained him: being a corporate executive.
Today, the overarching question Millburn and Nicodemus pose is, "Does this decision — to buy a new TV or a new sofa — add real value to my life."
"There's nothing inherently wrong with having things," Millburn says. "It's not about deprivation. It's about what's right for me."
(Both men own iPods and cell phones, and they share a Toyota Corolla.)
On the minimalist continuum, "monks and ascetics on one side and hoarders on the other, we're somewhere in the middle, but closer to the monks," Millburn says.
Both he and Nicodemus now earn less than US$40,000 a year.
And here again is the marketer's worry.
Wrote Posner, "But if millions of North Americans embraced full-throttle minimalism, wouldn't the economy fall off a cliff? Millburn is skeptical. "You hear this message all the time — we have to stimulate the economy, which really means go out and buy more junk. That's fixing the problem by adding to the problem."
Rather than seeing minimalism as the be-all, Millburn and Nicodemus insist that it is just the tool that clears the path to a richer, if less cluttered, life. "Less is more, yes," Millburn says. "And more is sometimes less, an over-indulgence. But for the more important things, love and relationships, more can also be more."
Yet even Tiny Homes need marketing, do they not? And will there not always be skeptics like me, who watch "Tiny House Hunters" on HGTV and exclaim, "But where would we put the potato masher, the wok, the college yearbooks?"
We can only hope there's room for content and advertising aimed at all types of consumers, both traditional and more mindful, as time marches on.