Here are a few truths about adulting: You gotta eat. You gotta wash your clothes. You gotta be informed, at least according to what we learned in civics class.
We knew these things when we were relatively well-functioning middle schoolers, yet here we are in 2019. Some of us are restaurateurs, others washing machine salespeople or newspaper advertising representatives. And not so suddenly, the way people eat food, launder clothing, and take in information is in a seemingly endless spin cycle.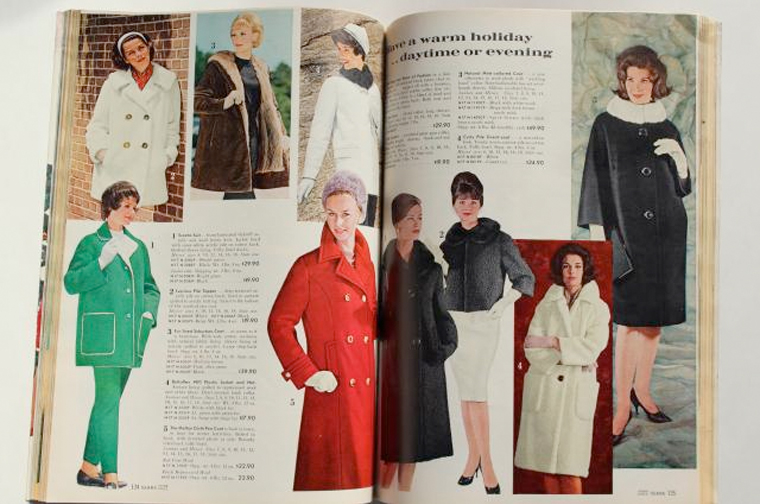 The restaurant world now knows that many customers want faster dining — if they come into a restaurant at all. And they want technology's help to pre-order so the grub's ready when they arrive. Or they want to use it to pay at the table, the very moment they're ready to leave.
It's not as if people aren't spending money to "consume mass quantities," as the Conehead family used to say, back when "Saturday Night Live" was worth watching.
According to a 6 December 2019 news story in the Orange County Register, Californians are big on restaurants. According to the National Restaurant Association, California was the top state for sales in 2017 with US$82.2 billion, the story said. Additionally, California restaurant sales were estimated at US$97 billion for 2018.
Despite those numbers representing eaters with cash, chain restaurants like Marie Callender's and Claim Jumper are closing, while theme restaurants with retail (think Cracker Barrel) are taking their place. So are food trucks and food halls, which can be found in tourist-happy locales like Las Vegas and small-yet-mighty up-and-coming cities like Spokane, Washington. (We don't have Eataly, but we do have Saranac Commons, by golly.)
So, you've eaten. At a food hall. Or a food truck. Or (better!) at both.
But in addition to being a bit of a glutton, you're also (like me!) a bit of a slob and you slop some barbecue sauce on your sweatshirt (hey, you were eating standing up!). Where did you buy the front-loading washing machine into which you'll hurl the dirty shirt? Not from long-suffering Sears, I'd bet.
A 5 December 2019 Associated Press story about Sears is so dark you could almost hear the sad trombone "whomp whomp" coming up from the page: "Black Friday was bleak at its store in Jersey City, New Jersey, where an unplugged Christmas tree sat on top of a round table by the entrance. Few shoppers were in the store and the toy section had no Legos or Hatchimals, even though signs indicated they would be there." Even the story's headline was sad: "'Tis not the season at forgotten Sears." 
Yet people are still soiling their clothes, and their pets are still tracking mud onto fluffy dog beds that fit into giant front-loaders. But where are they buying their washing machine and dryer?
Probably not from Sears, where, by February 2020, the store count will be down to a shockingly low 128, according to the story. Picking up the business are retailers like Home Depot, Lowe's, Best Buy, and digital-only retailers like Amazon. Or at notorious non-newspaper advertiser Costco, where one can purchase appliances online or in-store.
What are these businesses doing right? They are offering free, no obligation, in-home consultations before purchase. And free delivery seven days a week, basic hook-up, and the hauling away of old appliances, natch.
So now you're well fed and smelling good in clothes warm from the dryer. It's time to improve your mind!
It's hard to remain unmoved by the plight of so many media companies struggling for survival. Yet a spark remains. Along with the recognition that, as the world becomes more complex and many leaders need an independent watchdog to keep them honest and accountable, news media companies are more vital and necessary than ever.
It's easy to find inspiration in Editor & Publisher's annual list of "Newspapers That Do It Right." On that honoured list is The Spokesman-Review. Among many other thoughtful and audience-serving measures, it attracted thousands of readers to hear words of inspiration and provocative thoughts from contemporary authors of note.
The Northwest Passages Book Club and Community Forum has become a community staple and engaged the imagination and commitment of The Spokesman-Review newsroom, led by editor Rob Curley. It has also helped fund local journalism by attracting grants and donations. 
Curley also energetically led a robust podcast initiative and developed the Web site into a space that morphs after 6:00 p.m. into a completely different animal, serving the needs of what our audience wants after dark.
Watch for more in 2020 as The Spokesman-Review marketing team rolls out a new signature marketing event called Decadence! Spokane Chocolate Festival, serving new customers located anywhere in the world through its stand-alone agency Triple-Nine Digital. 
It should not go without saying our audience and circulation team has methodically and rather dramatically increased subscriber rates and circulation revenue substantially over the past 16 months. The vast majority of those receiving increases stay with us at the higher rate, no doubt because they see the value in the vibrant content and community efforts editorial continues to develop and roll out.
So don't hang up the Santa hats just yet, my friends.
Be smart. Evolve. Serve. Innovate.
That is our collective list of 2020 New Year's resolutions. Cheers!