"Journalist as rock star."
I heard this phrase earlier this year at the INMA World Congress in New York City. The gist is that news media companies might reverse their current fortune if they could hire more rock star journalists … and fewer of the ho-hum type. 
On the surface, this seems like a legitimate strategy. Imagine: Ms. News Reporter, formerly unknown and practically invisible in daily life, becomes Ms. J-Star. She gains the fame, and more importantly – the audience – that rock stars command. 
Journalist as rock star. Hard-drinking, chain-smoking, and hotel-bashing can be legitimised as authentic audience engagement tools. Journalists rejoice! 
Or maybe not. 
Journalist as rock star makes a nice expression. But in reality, it is doubtful that the public will treat print news creators as stars. I'm not saying news creation is not important. Of course it is. Our business depends on it. What I mean is that there will never be throngs of newsies chasing down journalists' tour buses in hopes of taking selfies with scribes.
On the other hand, perhaps the opposite might work. 
Rock stars as journalists. Rock stars already create content, sell to media, travel extensively. Why not write news stories, too? 
I'm not talking about rock stars as columnists. Rock stars already give us their opinion on nearly everything. I'm talking about rock stars as print news reporters. 
It can be a brave new world where fans – obsequious cheering, paying fans – chase down the proverbial news truck to get their latest fix of news. 
Here's how it will go down:

Jay-Z, journalist: From old school to J-School, there is nothing this rapper can't do. He'll write on the East Coast, no doubt, likely for The New York Times. Give him time and he'll build an entire news media empire. Sure, his subscription-based music streaming service Tidal is not shoot-the-lights-out-successful just yet. As newspaper publishers know consumer pay models are hard. Give the man some time.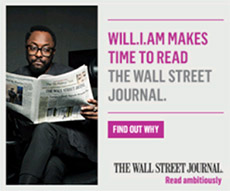 Will.i.am, journalist: Already hired to promote The Wall Street Journal, will.i.am will cover the media company's business beat. 
WSJ will be forced to hire an entire new team of copy editors. spell.check.b.ware.
Madonna, journalist: Madonna has been around long enough to cover every topic, as long as it includes sex. Business and sex, crime and sex, lifestyle and sex, local news and sex, sex and sex. She will write for BuzzFeed. 
Miley Cyrus, journalist: Cyrus will offer fair and balanced reporting on Taylor Swift. She will write for a Nashville newspaper. 
Taylor Swift, journalist: Swift will be yin to Cyrus' yang, and will cover the Miley Cyrus beat. She will write for the competing Nashville newspaper. 
Both Cyrus and Swift will write popular songs about writing news.
This new era in news journalism will include racy YouTube videos shot in newsrooms. 
Axl Rose, journalist: Someone will have to hire Axl. I suspect it will be a bewspaper in Los Angeles. 
Expect libel suits.
Deadmou5, journalist: When not wearing his giant mouse-inspired headpiece, Joel Thomas Zimmerman will cover the news for his hometown newspaper. High school sports will be his specialty. 
Interviews to be conducted as Deadmou5, for full effect. 
Bono, journalist: Bono has already been guest editor for The Independent and The Globe and Mail. His next assignment can be guest journalist for the same publications. 
This guy knows his stuff. He'll write about national debt and sunglasses. 
Huey Lewis and The News, journalists: Not a household name among today's youth but clearly an expert in media topics. No doubt Lewis and his team of news reporters will make astounding media analysts, making sense of the changing news landscape. 
Lewis may not attract massive audiences, but he will be the "reporter's reporter" — what the truly balanced rock star journalist aspires to be. 
Rock star as journalist. The next time you are humming along to a popular song, you'll be reminded to pick up a newspaper.
In an unrelated side note, Circa, the news atomising web service once popular among Millennials, has ceased publishing. Its final post cited a dearth of revenue as the reason. Circa was indeed a nifty news service, though without any sales, its fate was sealed. 
RIP Circa. 2011-2015.