At this time, media companies are facing some of the most pressing challenges they've encountered so far: shrinking advertising dollars, a strain on resources, endless misinformation, and a shift to remote work. Brands are slowly realising the only way to survive in this climate — and to keep individuals informed with trusted information — is to build highly engaged communities of consumers.
So, here's the big question: How much does the public genuinely want to engage with media brands … especially during a pandemic?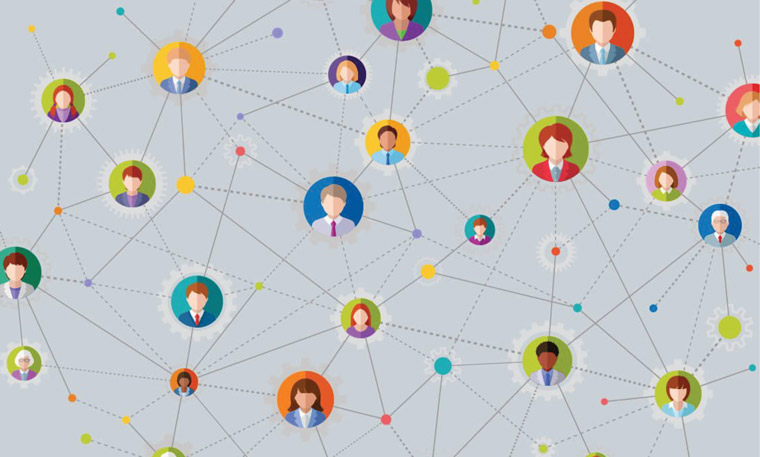 Viafoura's data experts combed through millions of engagement data points based on the performance of our solutions across client platforms. And the results were jaw-dropping: The desire for audience engagement solutions online has never been as prominent as it is now.
We've summarised the main takeaways from our report below to help you make sense of your consumers and how you can build a loyal community.
Consumers' interest to engage online grows by 53%
According to our data, the number of unique users interacting with engagement tools grew by 53% in March compared to February. This means being able to interact on digital media properties is becoming more important to consumers during the pandemic.
After surveying more than 2,500 people, Unruly, a video advertising platform, confirmed that individuals are, in fact, craving more engagement through content, brands, and ads.
"The pandemic has resulted in rapid, unprecedented changes in consumer behaviours and their preferences," explains Terence Scroope, Unruly's vice president of insight.
Scroope goes on to state that brands must now refocus their priorities "to maintain and grow connections with consumers, provide support, and minimise disruption to performance."
By satisfying the need for entertainment and social interaction, media companies have the power to support the public and build loyal communities through engagement tools.
Conversation readers increase by 50%
Some media organisations may find the endless selection of audience engagement solutions overwhelming. But with a growing number of people seeking out and reading conversations on media sites and apps, the value of conversation-based engagement tools is rising.
This growing interest in online conversations shouldn't come as a surprise though. As physical distancing standards leave people socially disconnected, major organisations like the U.S. Centers for Disease Control are encouraging individuals to forge meaningful connections with one another in other ways.
Consumers are now turning to media organisations with conversation-based engagement tools (such as moderated commenting, live blogging, or chat tools) to feed their desire for human connection. And since comment readers represent the most active and valuable portion of your digital community, everybody wins.
Building interest around content
Engagement tools — such as content recommendations and conversation widgets — increased our clients' pageviews by 24% between January 2020 and the end of March.
In other words, engagement tools can help amplify interest in content. This is because offering consumers the opportunity to interact with brands encourages them to spend more time engaging with content.
"As the dust settles at the end of this period, people will remember how [organisations] have responded and that is the challenge," writes Steve Impey, a SportsPro journalist. "How do you drive value in your community in this particular situation?"
Media companies without engagement tools may miss the opportunity to enhance their content and add value to the overall consumer experience.
Leveraging engagement tools
To activate their communities, news and lifestyle publishers alike are working to improve the consumer experience through engagement tools.
While some publishers are running online chats and conversations alongside live-streamed shows or old sports games, others are relying on instant blogging tools for the majority of their COVID-19 news coverage.
Media companies are also using discussion-based audience engagement solutions to run online webinars and events. The Financial Times, for instance, hosted an interactive Webinar with thousands of people who took part in live polls and Q&As.
At the end of the day, engagement tools are being used as a way to bring people together even though they're physically apart.
Publishers are no longer just content distributors; they're facilitators of social connections in an incredibly isolating and challenging crisis. By providing audience members with engagement tools online, media companies can make social isolation a little more tolerable for both consumers and brands.
Banner photo courtesy of William Iven from Pixabay/Financial Times Live.