It took one of the worst tragedies in Dallas to wake me up to a concept I'd been noodling on for the past few weeks. 
I had happy hour with a girlfriend who is interviewing with Citibank. She had interviewed with them two or three times, and her next step was to go to meet with a few different executives at the company. I was shocked the company was going to make her do another round of interviews in such a round-robin format.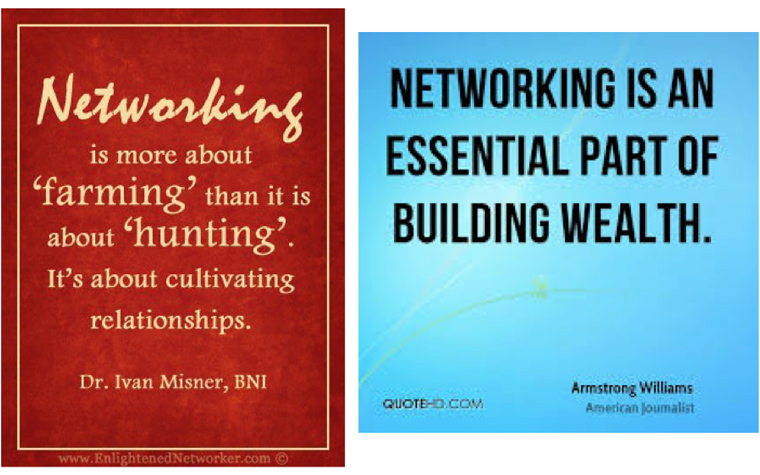 She then said she wasn't actually interviewing, but rather just meeting with them and getting to know them. The folks at Citibank said, "When you start, we want you to already have a network."
That comment struck me. What an amazing concept for a company bringing in talent. Beyond that, it reinforced the point that we are only as strong as our network, our community; the people that influence, inform, and fuel what we do, what we know, and the direction we're navigating in.
I had this concept floating in my mind — the old "it's not what you know, but who you know" with an updated twist.
Then tragedy hit Dallas. Interestingly, I learned about attack on our police officers before I turned on my morning news (a religion in my house) when I received multiple pings from friends asking me what was going on and if we were OK.
I also immediately saw all the posts and tweets from my network about what had happened. Instead of Google, CNN.com, or Breaking News, I went to my most informed Dallas contacts to see what they were saying about the situation, just as my network had done to me.
Obviously, we're all linking, forwarding, tweeting, and posting from news sources, but it's coming from someone in our network — not directly from the source itself.
This long explanation is to drive home the point of this blog post: A publisher's network (or community) is almost as, if not more, valuable as the content you are producing. If you have the best stories but no one is reading, sharing, and interacting with them, it's like the tree in the forest. Did it fall?
Publishers are struggling with how they create and manage their content communities, and they are limiting themselves a bit in the process. Some publishers aren't allowing for any commenting, and others, like The New York Times, have public editors who are editing the comments.
Liz Spayd wrote a column about this, which brought opposing views in swinging, gloves off, and nasty. Insert the collective frustrated sigh heard 'round the industry here.
If you have readers (good, bad, and indifferent) willing to comment and create dialogue, incite rage, or be just plain act stupid with your content, each and every one of those readers represents a network — a network that takes their cues from them and reads what they read, many sharing your content with their respective networks.
If you cut off the catalysing interaction (commenting and feedback mechanisms surrounding your content), you're also limiting the engagement and possibility of influencing their networks.
It's not all about what the journalist/masthead thinks, but the reaction and response from the reader. Honestly, take a moment to read the article and the responses it generated. It's enough to just make you want to give someone a high five … in the face … with a chair.
There's another sub-issue in that journalism seems to have a growing disdain for its audience. If you read further in the article, the point, which furthers this blog post's point, is that "[…] the survival and relevance of the news industry depends on the newsrooms' ability to build meaningful relationships with the people they serve."
There's a lot of negativity floating around about what lives matter … and there's the eternal debate around whether to comment or not to comment. The bigger issue for our industry is whether we're engaging with the network that will share and build our content's reach (whether they believe in it or want to say it is drivel, as Michael Wolf tweeted about Spayd's column).
Let's take a cue from Citibank and start working on our networks a bit more, engaging with them, making sure they can engage with us (in whatever format your journalistic soul feels is right) in order to keep your content as part of what's fueling the bigger conversation.