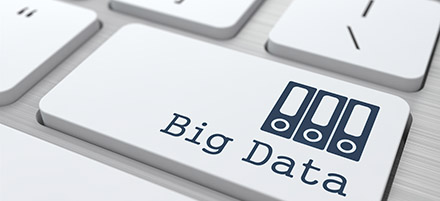 big da·ta
noun COMPUTING
noun: big data
    1    extremely large data sets that may be analysed computationally to reveal patterns, trends, and associations, especially relating to human behaviour and interactions.
How well are publishers preparing for a world of Big Data? I mean, beyond the board request for a multi-million dollar investment in technology?
Success with Big Data begins with …  just data – the little boring bits of data that are chewed on, considered, and challenged within an organisation. As with most things corporate, a data culture — whether it is big or small data — begins with leadership at all levels of the organisation.
Does senior management ask the right questions and request insights derived from data? These questions can be a direct request for a customer segment description or more of a conversation starter of just asking "why?"
Are data-curious staff members, at all levels, rewarded with further training and opportunities to share what they know? These typically young, recent hires are a publisher's best chance of integrating direct marketing discipline with digital expertise. A few quick, cost-effective training resources to consider:
The Direct Marketing Association has online, on-demand classes that train marketers in all things from effective direct mail campaigns to winning e-mail and e-commerce efforts. These classes are under US$200 – a great deal.


If that's too expensive, how does free sound? Consider providing rewards and incentives for each staff member who completes the online Google Analytics Academy. These employees will become champions within the organisation by promoting proper search techniques, tracking tags to understand customer behaviour, and much more.
Are vendors and technology partners held to a high standard of understanding the overlap of direct marketing and online marketing? Are technology and systems being designed to allow marketers to understand purchase flows and sales conversion?
Who are the business side guides within the publishing organisation creating the marketing use cases and business rules at the foundation of new systems? Are these people well versed in the future role of data and analytics?

Once the data culture is established, the organisation is ready for the Big Data promise.