In the United Kingdom, at least, it's that time of year again — when the annual battle begins between brands to see which can tug at our heartstrings the most with their Christmas television ads.
UK retailer John Lewis kicked off the trend seven years ago with "The Long Wait," a touching story about a little boy who can't wait for Christmas. The twist is that he can't wait to give his parents the gift he's bought for them and not to open the pile of gifts waiting for him. To date, the ad has received nearly 8 million views on YouTube.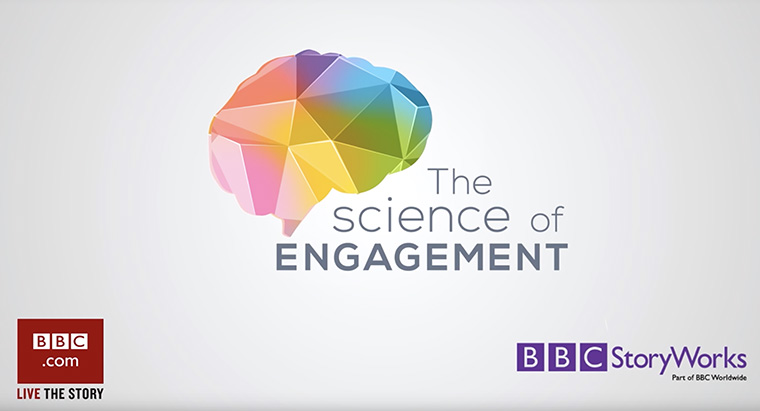 Each year, John Lewis has built an ad based on the formula of a heart-warming storyline, high-production values, and a pared-back rendition of a popular song as the soundtrack. It has gotten to the point where (at the time of writing) the national press is buzzing with rumours about when the new John Lewis Christmas ad will air and who will feature in it (Elton John, apparently).
It's a formula that works: The company experienced record sales figures in Christmas week 2017, with fashion sales up 8.8%, electronics up 11%, and homeware up 7%. And it's a formula that has been copied by a number of other UK high-street retailers and supermarkets.
At the heart of this success lies an age-old marketing truth: triggering your audience's emotions is more likely to result in heightened awareness and affinity. Retailers ramp up the schmaltz during the festive period as most people are already in a sentimental frame of mind. However, a ground-breaking study by BBC Advertising called the Science of Engagement shows that considering our audiences' emotions should be a year-round endeavour.
Retailers rely on "the golden quarter" to boost sales. The BBC study shows there's an argument for more sustained endeavours that take into account what will truly "speak" to the unconscious part of our brains that compels us to make purchasing decisions without really knowing why. David Ogilvy famously said: "Consumers don't think how they feel. They don't say what they think, and they don't do what they say."
Apparently 95% of our purchasing decisions are made unconsciously. The BBC study used facial coding technology to record the second-by-second emotional responses of more than 5,000 digital consumers globally, rather than relying on dwell times and pageviews to get a read on engagement.
The results showed a wide range of emotions — not just happiness — leads to a greater affinity with brands. So while happiness and surprise are effective for top-of-the-funnel activity such as consideration and brand image, more complex emotions such as sadness, puzzlement, or even fear can deepen subconscious relationships with brands.
The study revealed people who expressed at least one of these emotions while viewing content saw a 22% uplift in subconscious positivity about brands than those who did not show any of these emotions. It cites a case study from Huawei: The brand's Emerging from the Darkness campaign depicts the life of a painter who creates brilliant art despite losing his sight. Fear, sadness, and puzzlement were triggered in the participants watching the campaign video, and the result was a 50% uptick in subconscious positivity.
For me, the key takeaways here are twofold: Storytelling is key and it's OK if those stories challenge the audience. The recent Nike ad featuring U.S. football player Colin Kaepernick and other athletic "heroes," famous or not, was a powerful piece of storytelling that drew on Kaepernick's infamous protest of kneeling during the U.S. national anthem. The storytelling evokes emotion — for some people positive, for others the polar opposite. The outpouring on social media for and against only raised the profile of the campaign even higher.
It's a calculated risk, of course. But in such a crowded and noisy digital world, anything that intrigues and speaks to our emotions is the thing that's going to resonate. Now, pass me those tissues. I've got a Christmas ad to watch.