Irish Times research reveals readers think highly of advertising sponsors
Media Research Blog | 29 October 2014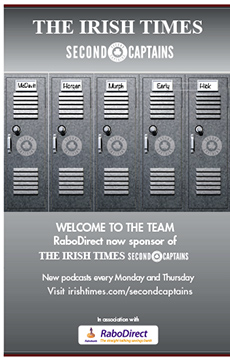 Advertising in The Irish Times produces hugely positive outcomes for brands in terms of how they're trusted, a finding underlined by INMA's 2013 survey of European newspaper readers.
The collaborative study across 80 participating European newspapers revealed 19% of readers trust a brand more upon seeing it advertised in their newspaper of choice. For The Irish Times it's 35%, an index of 84% more likely than average.
It follows, then, that sponsorship of Irish Times content will provide similar lifts in positivity towards brands.
We took the opportunity to test this premise on our reader panel. The panel, run in conjunction with our business partner, RAM, is weighted against average issue readership estimates for the newspaper, providing reliable "real-time" responses to advertising.
It is hugely valuable in proving return on investment to advertisers in an extremely fast turnaround time (24 hours if needed).
Our panel test involved the hugely popular Second Captains sports podcast, which is available on irishtimes.com. The podcast recently acquired sponsorship from RaboDirect, the online bank.
To publicise RaboDirect's involvement, a full-page ad appeared in the Sports Weekend section of the newspaper. Reaction to the ad was subsequently tested with fantastic results for the sponsor:
82% of readers who saw the ad got the message that Second Captains is now sponsored by RaboDirect.


75% of readers who saw the ad confirmed they think more highly of an advertiser who sponsors content in The Irish Times.


28% of those who saw the ad said it would encourage them to open a savings account with RaboDirect.
An impressive result – and a strong message on how brands can, by association, leverage the relationship readers have with their news media of choice.