We kicked off my recent Product Initiative master class with a story from the HuffPost of when they did a listening tour (more on that here). As I was speaking to the former Executive Editor Hillary Frey, I initially assumed this was an editorial story. And that's what it started off as — an editorial and branding exercise. They trained their journalists in "active listening" and asked two questions to the audience: What brought you down here today? And what keeps you up at night? 
What initially struck me is actually going out and speaking to the audience. When was the last time you actually spoke to a customer? In the master class audience, 9% said they couldn't remember, 45% said they do when they are thinking about new products or features, and another 9% said they speak to customers regularly.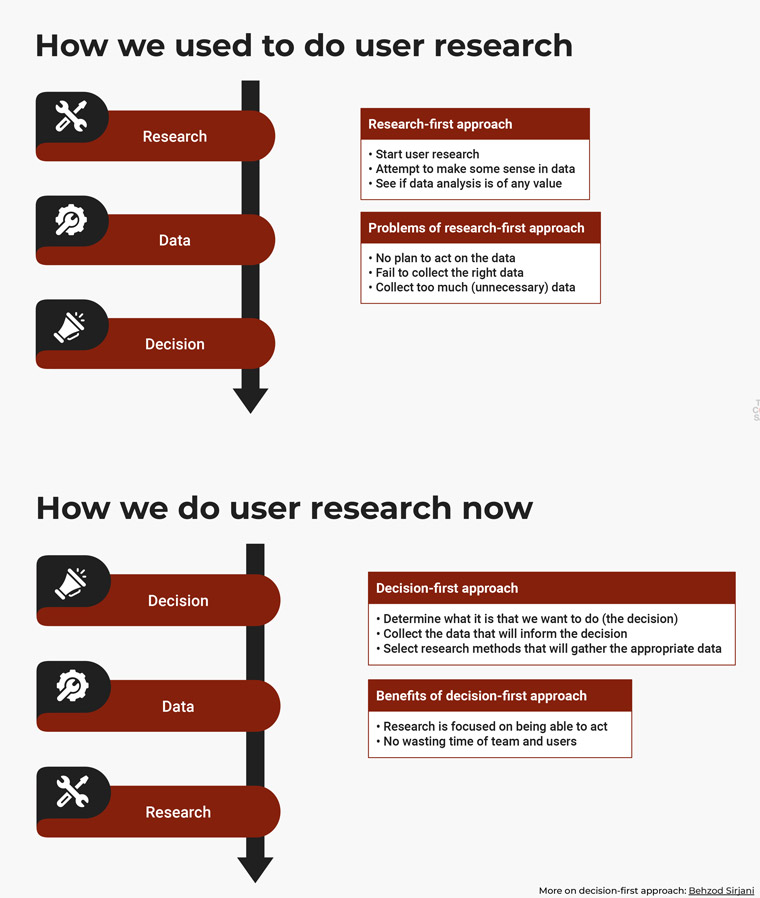 The HuffPost bus tour ended up (also) being a product story. The teams discovered things they hadn't previously known about audiences. They created new products, reached new audiences, and felt a lot closer to their readers. 
The Atlantic's two years of qualitative research also told them a lot they hadn't known and gave them a much better understanding of where they fit into the market and into readers' lives. Emily Goligoski, The Atlantic's executive director of audience research,  laid out the reasons qualitative research is so useful — not least because readers aren't us and that we bring our own bias into our work. 
All of this makes sense. But we also have to recognise the bus tour did not come cheap. Having teams asking open-ended questions and spending years on research can be a luxury, particularly in smaller organisations. 
Khalil A. Cassimally at The Conversation shared that they used to do research first and then look for signals within the data. The team quickly realised that while it was interesting, it's often hard to find insights that really drive a business decision. He also highlighted that in the initial rounds of surveys and interviews, it's possible to miss vital information that can help put data in context.
There are, of course, many ways to go about user research. It doesn't have to be a big bus tour or a hired research company. It doesn't have to be hugely expensive. It just has to be well thought through. 
The question isn't qualitative OR quantitative. Quite the opposite. We need each to be a check to the other. Quantitative tells us what but rarely why. In qualitative research, people tell us what they want, and the quantitative data shows if when actually given it, they actually use it. Checks and balances. 
The thing I really took away from all this is that if you are starting out with user research, have limited teams or budgets. In terms of bang for your buck, you're better to start with decisions/hypotheses first and build from there.
If you'd like to subscribe to my bi-weekly newsletter, INMA members can do so here.