We have talked a lot about product teams, including a deep dive in my recent INMA report "How Product Is Leading Media's New Growth Path," which looks at different organisation structures. There are numerous ways to slice and dice this — particularly around products and processes.
One of the biggest peculiarities of product within news is that product is not a set of features. It is the content experience, thus intertwined closely with editorial. Product often sits closely with editorial if not directly in that team.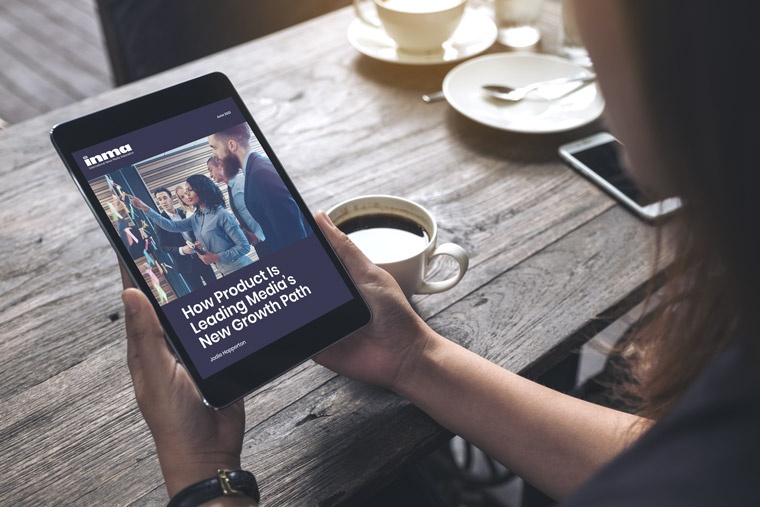 Lousie Story, formerly at the WSJ, told me it was vital that she had input into content strategy and, to some degree, the content is the product. But what about the other departments? Product materials always talk about working closely with technology, UX, design, and data. But what about two other departments that are fundamental to a news organisations success: marketing and advertising? 
A new trend is emerging to account for this: organising around stakeholders. 
One CPO told me he has product managers associated with stakeholders so he knows he has people in his team who have deep knowledge of his stakeholders. They hold regular meetings and are deeply ingrained in the relevant business unit, sometimes (pre- or post-COVID lockdown) with a physical desk in that area, too. Thus the product organisation has an accurate reflection of an entire department and not just a single persons viewpoint within that department. 
Riske Betten, digital director at Mediahuis in The Netherlands, has designed a structure that accounts for the cross section of product, processes, and stakeholders as it relates to company and product goals. When I asked her to define how they see product, she told me: "If a consumer sees it, it's a product." She's effectively taken their major focus areas — whether it is a platform, a process, or a department — and organised them into work streams.  
Here, Mediahuis actively looks at advertising as a product with revenue as a KPI. A direct result of this team's discovery discussions and subsequent work was a creation of a whole news section, which met the joint need of both readers and advertisers. The content was already being produced by the newsroom. And by retagging articles appropriately, they were able to create a new section online, which in turn attracted advertisers. This example has the added benefit of clear revenue consequences, which for many is the holy grail of product. 
Both of these examples combine multi-disciplinary teams with a focus on deep understanding and knowledge sharing between departments — thus aligning goals and metrics clearly, resulting in the breakdown of silos and cross departmental wins.  
If you'd like to subscribe to my bi-weekly newsletter, INMA members can do so here.