Real-time news equals relevance, and relevance equals quality
Naturally Novak | 09 November 2014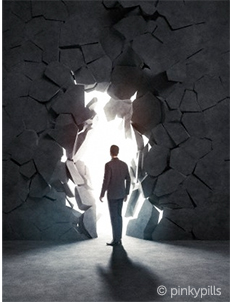 So you have your digital subscription model ready for launch, or already up and running? Then it is safe to say that you have spent many expensive work hours at top management level to sort out your pricing strategy.
Freemium or not. Whatever you opted for, and whatever is or is not working for you, your biggest risk is not price. It is not even the business model.
No, all your efforts will fail if you are not able to deliver top quality.
The Gucci family slogan could not be more on the spot: "Quality is remembered, long after the price is forgotten."
So how are you doing on the quality side? To me there are two major focus areas here:
Today, we will explore the first one: content. Let's kill the myth once and for all that traditional media is the equivalent of quality content.
Many of you are still confident that your journalists, editors, and photo desk have what it takes. But do they really?
And, if so, has the downsizing of the newsroom created staffing levels where the ones remaining are unable to deliver on your most crucial value proposition?
The fast-moving, connected world means that readers and users have access to original sources at the same time as the staff of the media companies. Often before.
With open APIs, data can be read, treated, and visualised in real time. With live feeds and broadcasts, the audience attends evolving events without traditional media having to play the old role of information brokers.
The problem is, some traditional media hasn't gotten it. You still move content as if the Internet didn't exist, as if the old information monopoly hasn't been disrupted.
If it wasn't so tragic, it would almost be amusing.
Some years ago, while still in an operative position in a media company, I remember the story of a store opening. It was a great happening in this area that resulted in crowds queuing up – a truly out-of-the-ordinary scene in this community.
Many of the people on site would take pictures, shoot videos, and share the experience with friends and family via social media platforms. With Facebook covering more than 60% of the population, everyone in this local community knew someone in that queue, so one could assume most people would have been reached by this news item.
Everyone except the traditional media company. Well, the reporter had been present at the scene, taking notes in his analog notebook. Users were asking why nothing had been published by the traditional media house – when everyone else was spreading content effortlessly.
The newsroom had been caught in what brilliant international media consultant Mats Wikman calls the "curse of headline-and-text." The reporter was thinking black text on white paper, so he was back at the newsroom, writing. When the audience started requesting his story, he just wasn't "ready."
Just one tiny problem with that.
The media consumers turned media producers don't wait. They share their experiences as soon as possible, even if it is with a picture without comments – and even if it's poor quality.
News today is real time. Real time is relevant. And relevance is always quality.
The same phenomena has been brilliantly treated by media strategist Thomas Baekdal in the context of a major news event and in a national setting.
The point is, when sources are not human beings in parking garages, whispering secrets to our reporters, but data feeds, we need to completely rethink our game.
So let's kill the myth of quality journalism being equivalent with what is produced in traditional media, and use that sense of urgency to change. And change fast.
You urgently need to:
Set

"

live

"

as your default mode.


Set

"

interactive

"

as your default mode.


Secure exclusive, verified sources (data, not humans).


Create amazing added value: stunning visualisations, context, relationships, depth, etc.


Change the professional identity from "telling the story" to creating "an arena for the story experience."
What? Are you still reading?!
You don't have the time! You've got tons of work to do – so let's get going!