Snap Inc. starts strong, but what unique features does it deliver for brands?
Mobile Strategies | 16 March 2017
Snap Inc. has been a success story for a mobile-first media company. The recent IPO was big hype across the news and in the media world. Going public, shares have been selling for around US$25 each, giving Snapchat a valuation of approximately US$32 billion.
Across industries there seems to be a divided opinion on the true value and understanding of what is next for the company. Snap described itself as a "camera company" due to photography being central to its business in a "new era of communication."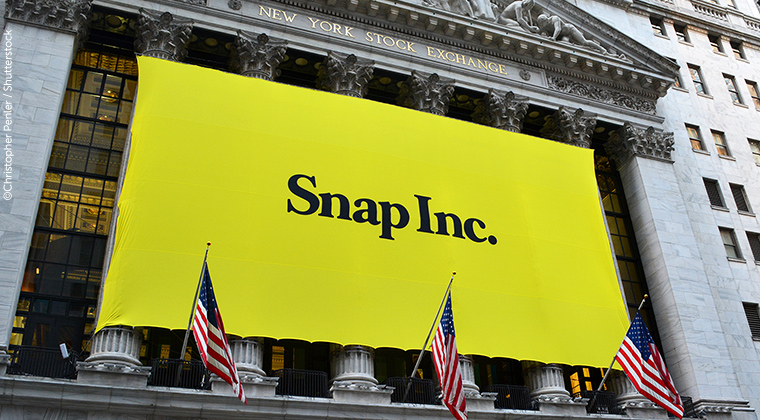 This is an interesting stance, as Snapchat currently operates through revenue from advertising and therefore would sit in the media category.
This rebrand is reflective of the impact Snapchat and other media have had on trends, behaviours, and consumption, especially in the mobile space. These trends are augmenting the way we communicate as consumers, with cameras being the messaging vehicle of choice instead of keyboards.
These trends are important for brands and advertisers to consider when planning their communications strategies. They must think of how a brand message can be communicated in images and pictures rather than text. They must also consider the future of Augmented Reality and Virtual Reality, where users can interact with products.
Concerns over Snapchat's increase in daily active users has meant people are dubious over whether this is an over-valued company. Also, anything Snapchat releases can be easily imitated across Instagram and Facebook, which can test how loyal the users are and would need to be considered for any brand looking to utilise unique features.
There is an argument that social platforms and distributers are destroying the valuable content because users are consuming content through other distribution networks rather than within the environments themselves.
What powers good digital media targeting is data. Facebook has the monopoly with Instagram and WhatsApp, fueling its data collection and information, so it is still a massive part of the ecosystem and incredibly valuable to marketers.
It's important to consider these developments, and understand the opportunities within the media landscape that can deliver true value for a brand. Considering the whole digital ecosystem and joining all media within one strategy is important so brands don't waste valuable budget chasing after the "next big hype." They must truly consider which placements and partnerships can deliver against key business objectives for a brand.