ARF Audience Measurement 7.0 conference summary available to INMA members
INMA News Blog | 24 June 2012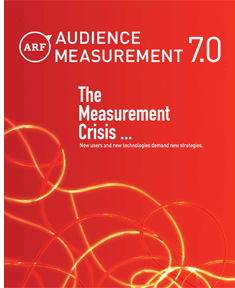 INMA today released an executive summary of the recent ARF Audience Measurement 7.0 conference in New York.
INMA members may view the summary via two methods: 
The ARF Audience Measurement 7.0 Conference honed in on key takeaways for newsmedia professionals. With today's dizzying array of new devices and multi-tasking on different platforms, there is a new urgency to evaluate effectiveness on multiple platforms — from television to tablets to mobile phones.