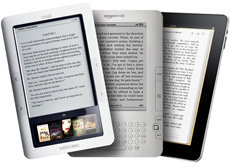 My attention was drawn this week to two recent mobile media surveys (from Reynolds Journalism Institute and Appcelerator), highlighting that consumers are using mobile devices mostly to (in order of importance):
Communicate.


Research their entertainment and information options.

(No surprises there. But then...)


Keep up with the news!
A Reynolds Journalism Institute survey gives some interesting insights on mobile consumers:
63% of mobile device users said they preferred news stories produced and selected by professional journalists. (Quality journalism is alive and well and respected!)


40% of mobile device users subscribe to print newspapers and news magazines, most being age 45 or older. (Owners of Apple iPhones and iPads, for example, tended to be older and have significantly larger household incomes than the owners of smartphones and large media tablets powered by Google's Android operating system. They also were more likely to have university degrees. (This mirrors our own experience at the UK's Telegraph Media Group.)


57% of respondents said they had used a smartphone and 21% had used a large media tablet, the two most popular mobile devices for consuming news. Interestingly, of those who had used an e-reader (13%) or small media tablet (7%), only a few respondents indicated they preferred these devices for news. (Approximately half of mobile device users said they found their experience consuming news on these devices to be "somewhat better" than reading a printed newspaper ... or, for that matter, watching television news programmes, or listening to radio news).


Large media tablet owners were more likely to subscribe to a digital edition of a newspaper or newsmagazine. Approximately one-third (32%) of those who said they preferred the tablet for consuming news said they subscribed to a digital edition. Only 20% of those who said their smartphones were their preferred device for consuming news subscribed to a digital edition.
These survey results also confirm that the fight for ownership of the mobile device market is being won by two companies: Apple and Amazon. But, at least for now, Apple dominates the smartphone and large media tablet markets while Amazon dominates the small media tablet and e-reader markets.
44% of Apple iPhone owners also owned large media tablets, of which 96% were iPads. Significantly, nearly one-quarter (24%) of Android smartphone owners also owned large media tablets; 78% had Apple iPads, and about 16% had Android tablets with Motorola, Samsung, and Toshiba versions.

In the case of Amazon, 22% of its Kindle e-reader owners also owned a "small" media tablet, of which 71% were Kindle Fires. Only 14% had a Barnes & Noble Nook tablet. It's interesting to note that 38% of Kindle e-reader owners also owned a large media tablet, of which nearly all (97%) were Apple iPads.
The results of this survey suggest that to reach the highest number of smartphones and large media tablet owners, news companies must make their content available on Apple iPhones and iPads, first and foremost. (Apple already has so far sold nearly 70 million iPads, and analysts expect Apple to sell another 60 million by the end 2012).
This last fact backs up the Appcelerator report that shows Apple and their iOS devices (iPad, iPhone, AppleTV) are continuing to trend upwards. When they polled 300,000 developers (no small sample!), the overriding message was that the interest in developing mobile applications to run on Android platforms (both tablet and smartphone ) has fallen off more than 10% over the last three quarters. Very significant!
Those developers said their lack of interest in Android stemmed from the fragmentation of the platforms, the lack of standard device images/feature sets, and the difficulty in the monetisation with Android (where many apps are free).
Apple is getting the attention and turning the screw.