AI takes center stage at Consumer Electronics Show
Mobile Strategies | 23 January 2017
The Consumer Electronics Show (CES) is an annual trade show organised by the Consumer Technology Association. It takes place every January in Las Vegas and is a great place to look at future technology products and trends.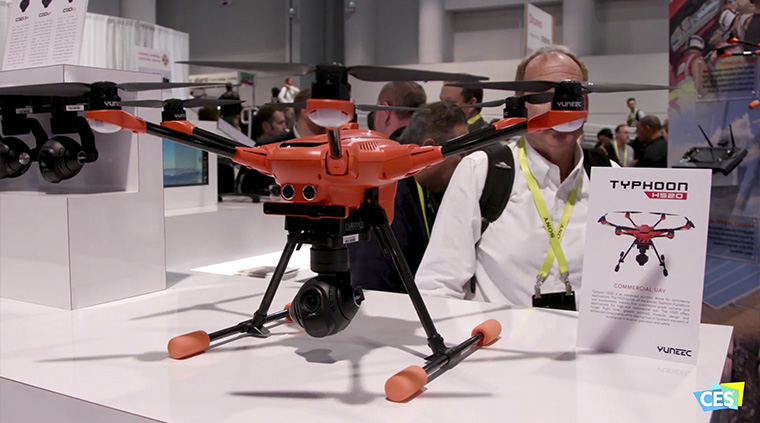 This year, CES's 50th year, Artificial Intelligence (AI) was a key focus across multiple devices throughout our homes. Amazon Alexa and Google Home assistants are designed to make life easier by gathering information and accessing services by interacting with other connected devices around the home. Amazon Echo achieved huge success at Christmas 2016, and 2,200 apps are integrated with Alexa, which shows how AI is slowly becoming part of everyday life.
AI essentially framed most of the developments showcased at CES, each overlapping different trends.
Smart transportation was a key theme, with large automotive manufacturers showcasing their developments. Announcements varied from connected cars and autonomous concept cars through to Nissan working with NASA on self-driving cars. Underpinned by AI systems, this is shaping the "driverless future" we will see.
Drones were another major feature of CES 2017. First, the key use for drones is the transportation of goods; Amazon completed its first UK drone delivery in the United Kingdom last month. Alongside this is using drones for aerial images and video capture as a key purpose. This is an interesting consideration for advertisers and could be an approach brands utilise to stand out creatively.
Mobile speeds and the launch of 5G was another core topic, not just in relation to faster mobile download speeds but also considering reliability. Being able to trust the mobile connection is critical in connecting to other smart devices and tasks, such as a car driving itself home.
Furthermore, up-linking data will be as fast as downloading — for example, 4k Facebook Live — with the addition of minimal lag across 5G VR/AR naturally improved. Brands will be able to take advantage of this and use digital at the forefront to reach clients in creative and high-quality messaging rather than an edited add-on.
Finally, there was a lot of news about televisions. The number one household screen is constantly improving with innovations in tech. LG launched the W7, a 2.57mm, thin OLED nicknamed "Wallpaper," which has great home cinema credentials as well as bending and flexing capabilities. Samsung's QLED TVs (denoting ultra-bright Quantum Dot technology) were showcased with full-gamut HDR images (which Samsung claims outperforms OLED).
This added to the imaginative designs and impressive new smart TV platforms. All developments reiterate that competition is hot, and TV is a media channel that is still high in the mix.
Overall, CES highlighted that AI generally brings together other technologies and services, making them smarter and more self-reliant by working on our behalf. Products from refrigerators to lamps to TVs will all become smarter. Therefore, brands need to be aware and stay in touch with these technologies.
The way tech is developing is affecting and influencing consumer behaviour. The media and advertising planning need to reflect this, as it is essential in changing consumer views.