Local news media companies are actively searching for new sources of revenue as traditional offerings face increasing pressure from local and national competition.
Many news organisations have been successful with leveraging their core assets to create local events that serve specific community groups, extend the reach of their products, and capture a greater share of local advertising budgets.
One recent success story involves GateHouse Live, "an event production company specialising in delivering world-class events for the media industry and the communities they serve."
Jason Taylor, president of GateHouse Live recently spoke at the fifth-annual 360 Media Alliance conference in St. Louis, Missouri, USA, sharing how the company's new division is helping local GateHouse newspapers acquire incremental revenue through local events.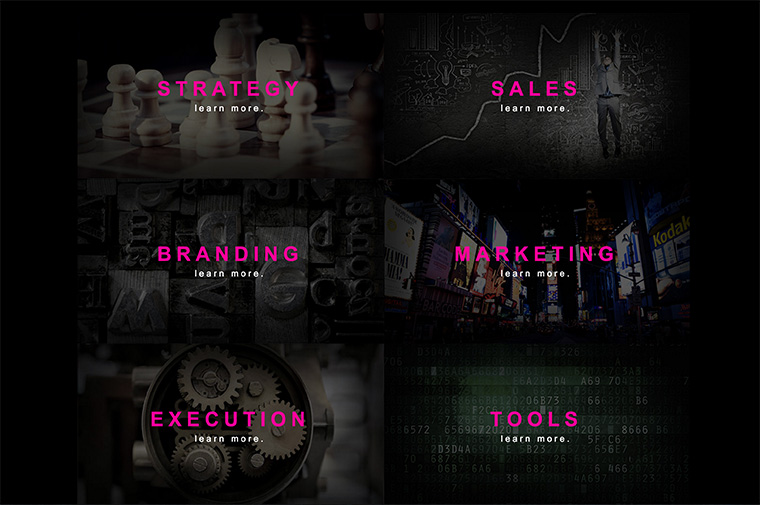 For those not familiar with GateHouse Media, it is "one of the largest publishers of local-based media in the United States, publishing 125 daily newspapers, more than 600 community publications, and 535 Web sites that reach more than 20 million people each week." Its publications are located in 36 states and 535 markets.
GateHouse has been successful establishing centralised production, sales, and administrative functions to improve quality and lower operating costs. Examples include its Center for News & Design, based in Austin, Texas, and its Propel Business Services division, which provides marketing and digital business services to small- to mid-sized businesses.
GateHouse Live is one of the most recent initiatives aimed at providing local newspapers with a proven process for tapping into local event marketing advertising potential.
Taylor shared that, in 2015, the top-10 GateHouse newspaper markets generated less than US$1million dollars in event-related revenue. With the roll-out of GateHouse Live in 2016, total local event revenue grew to US$8 million. GateHouse Live's goal in 2017 is to generate US$16 million in local event revenue across Gatehouse publications.
Leveraging core assets
Local news media organisations are uniquely positioned to generate local event revenue. As Taylor pointed out during his presentation, local media companies already have multiple audience delivery vehicles (print newspaper, news Web sites, and niche publications, among them) that can be used to promote local events as well as local sales staff with existing relationships with major and smaller advertisers.
While there are event companies that travel from market to market implementing events, local news media companies have a distinct advantage over competitors with their promotional power, established brands, and local sales organisations.
Implementing a proven process
Many local news media organisations don't have the staff (in bodies or experience) to implement successful local events. Oftentimes, implementing local events takes local staff away from their day-to-day responsibilities, and many publishers perceive events as not worth the effort.
GateHouse Live brings a proven process for creating and implementing successful events as well as an experienced staff to assist local publications in event implementation. This proven process helps local publications work more efficiently to implement successful local events and generate new revenue.
Generating incremental revenue
Some publishers believe local events cannibalise revenue that would have been spent on the local media organisation's other products and services. Taylor indicated this is not the case, as spending on local events comes from shifting advertising dollars from competitive media channels (radio, outdoor, etc.) as well as previously untapped areas of a company's marketing (community affairs, etc.) budgets.
Local events provide local news media organisations with multiple revenue sources including event sponsorship, event advertising, VIP packages, and exhibit space rental. Large local advertisers are provided exhibit space at no cost to build credibility and attract participation from small- to medium-sized local businesses.
The event also provides the opportunity for the local newspaper to interact with the community, promote its value, and sell subscriptions during the event.
Serving the unique needs of community groups
Local events provide local news media organisations with the opportunity to do what they do best — providing content (the event) that delivers an audience (event goers) that, in turn, provides local businesses (advertisers) with an opportunity to promote their products and services to their target audience.
Events evolve around topics serving specific community groups and provide broad appeal. Here is just a sample of the events GateHouse Live helped local news media companies implement in 2016:
Best of the Best: Community members voted on the best businesses by product or service category.
Urban Race: An event promoting physical fitness and wellness.
Kidz Expo: Targeting families with young children.
Food & Wine Expo.
Life Expo.
Women's Night Out.
ManExpo.
Ho Ho Holiday Expo.
Events not only take advantage of the local news media organisations' core assets, but also help them increase interaction and engagement with their local audiences. Taylor indicated many local publications' news staff use events to interact with community members, gather story ideas, and solicit feedback.
Event marketing is a natural extension of the role local news media companies play in the communities they serve — providing content that delivers an audience and advertisers to general incremental revenue.