Long-term customer relationships are key to any business' future profitability and success. There is nothing new about having a loyalty programme; banks, insurance companies, hotels, supermarkets, coffee shops, and airlines all have one.
At their most basic level, these programmes provide money-saving offers and rewards to encourage customers to spend more and help track their behaviour, but few of these programmes are really able to drive deeper relationships and affinity with their brands. Banks and insurance companies are largely transactional services that don't have anything relevant at the core of their brands to further engage customers with. This is unlike a newspaper, such as The Wall Street Journal, which has a wealth of trusted and authentic content allowing for a far greater scope of engagement.
The Wall Street Journal launched its own loyalty programme, WSJ+, five years ago and built it to amplify its most valuable asset (its journalism) to reward its most important audience (its members). Over the past five years, WSJ+ has driven meaningful relationships with its members. And those who interact with WSJ+ also demonstrate increased engagement with the core product by visiting the news Web site more frequently and for longer periods of time than those who are not using WSJ+. Crucially, these members are also less likely to cancel.
By establishing a member-oriented culture, we have created a strong community of like-minded people who are the Journal's biggest advocates. The programme, exclusively for direct-paying subscribers of the Journal, is key to how we differentiate our experience for our members. Alongside benefits such as exclusive newsletters and professional content, this helps to reaffirm the value of membership.
Here are five things we have learned since launching the programme:
1. Relevant, authentic, and trusted content is key. WSJ+ provides members with exclusive events, offers, and rewards. The key to its success is providing content that excites and resonates with our audience. We ensure everything featured on WSJ+ aligns with the brand and drives to the heart of The Wall Street Journal's values.
We know our members are ambitious people who strive for success in every aspect of their lives, so our content aims to support that. We run offers with General Assembly for members to learn new skills to help their careers flourish and free e-book downloads to arm members with more WSJ content. We've offered places in marathons across the globe and feature bespoke travel itineraries to new and exciting destinations. All of these features reflect that ambition and drive.
2. Create new ways to engage with the brand. WSJ+ gives its members opportunities to interact with the Journal in different ways from casual readers. Almost every week, our journalists host events across the globe, allowing members to meet and interact with the people who write the articles they are reading every day. These events range from large-scale panel events with an audience of hundreds, to small and intimate journalist-hosted dinners for a handful of members.
These exclusive events are only open to members and act both as a benefit to reward loyalty and an incentive to subscribe to access these opportunities. And since events can be geographically limiting, we have also introduced WSJ conference calls, which allows members to dial in from anywhere in the world to listen to programmed discussions from our newsroom. Attending an event or joining a call results in an improved engagement with the core news product.
3. Member engagement and feedback. WSJ+ enhances the tangible dialogue between readers and newsprint that has its roots in the letters to the editor page spanning back to the newspaper's launch in 1889. Not only are WSJ+ members our most engaged audience who are reading the most Journal content, but they also have the opportunity to contribute to it, too. We genuinely care what our members think and have created ways to help them shape the coverage they are reading.
For example, last summer WSJ's sports columnist Jason Gay asked members for their suggestions of events they would like to see him cover in the coming months. He said he was open to anything. Thousands of members wrote in via WSJ+'s "Go Away, Jason" campaign with their ideas. Consequently, Jason gamely visited the Georgia State Fair to cover pig racing, headed to Vermont to cover timber sports, and went to Texas to cover a high school football game.
On a more serious note, members have also significantly contributed to surveys that have helped shape reporting for articles such as WSJ's best airport rankings. These initiatives have helped create a stronger dialogue between the audience and the writer, which make members feel more valued, included, and invested.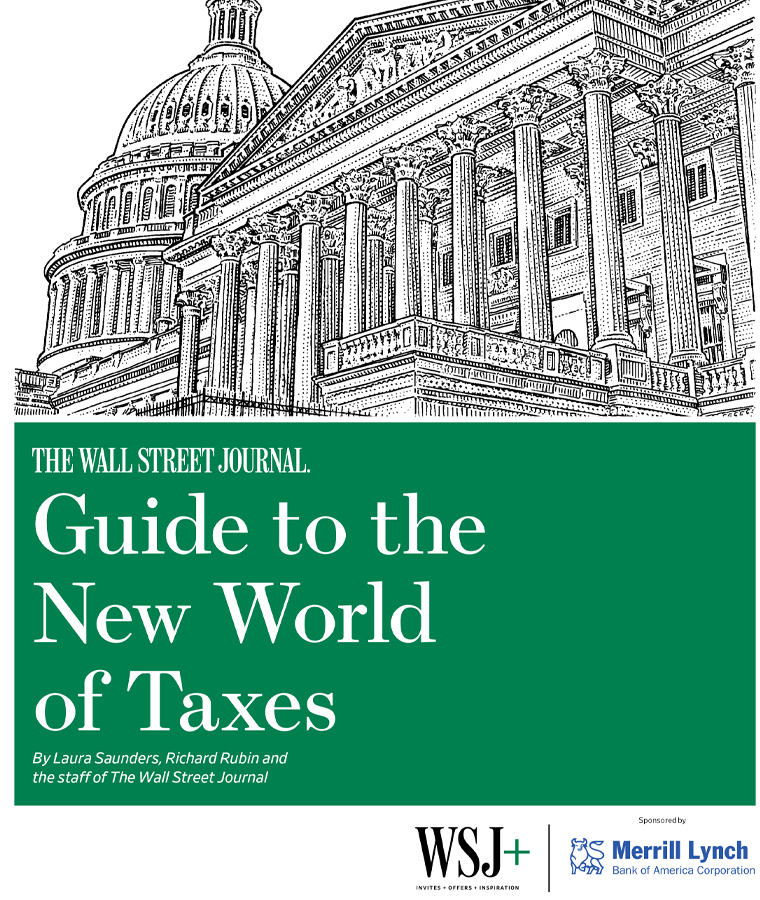 4. Amplify content. Members can access extra member-only content via WSJ+ to give them even more of the WSJ coverage they love. We work closely with the newsroom to create bespoke content exclusive for members, such as the incredibly popular WSJ Tax Guide, which pulls together a combination of existing content with exclusive additional reporting into a handy guide explaining taxes each year. This content drives the highest traffic to WSJ+ and encourages thousands of members to activate their WSJ+ accounts.
By enhancing content for members, we create more value and drive higher engagement for core Journal coverage.
5. Community and networking. Newspapers created community long before social media. Unlike a utilities company where customers may have little in common with their fellow customers, The Wall Street Journal attracts people with similar views, opinions, and aspirations, and WSJ+ has become a place to find like-minded people. Members frequently comment that they enjoy meeting other members as much as they enjoy meeting WSJ editors and journalists, so we always ensure events have time built in to allow members to network with other guests. This enhances the feeling of membership and belonging to a community.