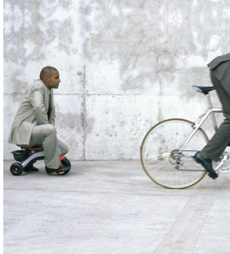 NNever again will we see change move at such a slow pace.
Mark Holden from PhD (a global media agency) made that point recently at the Cannes Festival of Creativity. It can be a frightening thought. But all the evidence says that it is true. Today "change management" is almost a redundancy. All management must deal with change — change that is increasing exponentially.
Last week, as I wrote this blog, we were preparing for an Asia/Pacific meeting of newspaper publishers. In fact, Earl Wilkinson, executive director and CEO of INMA, would be addressing the conference, talking about changes he has witnessed around the world in the past year.
As I look back over the Australian media landscape of the past year, I am gripped with a sense of optimism that is sometimes difficult to explain. But let me try.
As the global financial crisis (we simply say GFC in Australia) mashed up with the rise in digital media alternatives to newspapers, pundits rushed to proclaim the "death of newspapers."
These pundits were given ample space to voice their claims in . . . newspapers. But since then, I am happy to say, we haven't been quietly waiting for our own demise. In fact we have been contributing to that increasing rate of change.
We have listened to our audiences, beefed up digital resources, reorganised newsrooms, launched new print products, built mobile sites and iPhone apps, launched iPad versions of our print mastheads, collected more data, collaborated on common products, connected with social networks, created new advertising formats, reconfigured classified advertising, and outsourced, insourced and resourced programmes. We have cut costs, increased marketing spends, partnered with other brands and launched new programmes, promotions and projects.
And what has been the result? Are we now a thriving, growing and prosperous business as we were a few years ago? No, we are not. But we are far from dead.
I am pleased that I am not hearing the same panicked shrieking that took joy in proclaiming that print had succumbed to digital. Over the past few years (I think more so in this year gone by) audiences have calmly re-ordered their use of media. Happily, print remains in their repertoire. And although we've seen an explosion in blogs, tweets and Facebook pages, audiences continue to return to trusted sources for news. Those trusted sources, of course, include our brands.
So, in all the changes there are some constants: trust, accessibility, brand preference and relevance. Had newspaper companies hunkered down three years ago and waited for things to "settle down," I'm afraid the world today would have far fewer newspapers. But that is not our nature. And that is not what happened.
The changes we've made have not all been successful. But we must keep changing and adapting, because never again will we see change move at such a slow pace.