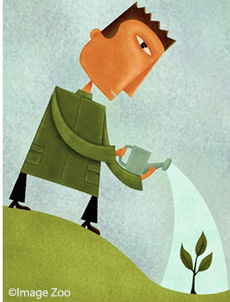 There is no shortage of intellect, creativity, and effort when it comes to developing marketing and communications strategies and tactics.
This includes evaluating alternative strategies, analysing target audiences, and assessing creative execution across all communications and sales channels.
While so much effort is expended "up front," the final steps in the sales transaction are often overlooked or neglected. The "last three feet" of the marketing and sales process is essential to having your brilliant strategy and killer creative pay off.
That is why it is important to start with the end in mind when crafting your marketing and sales campaigns.
The history of missteps at the "last three feet" of campaigns is too long to recount. Whether it is the direct mail piece that asks respondents to mail back a card (no envelope) with their credit card information exposed to everyone in the mail stream, the incorrect toll-free number, or the non-secure online form collecting credit card payment information, the result is the same – failure.
Successful marketing and sales campaigns require careful and thoughtful attention from the beginning (strategy) to the end (transaction). Following are some things to keep in mind when it comes to the all-important "last three feet" of your marketing and sales campaigns.
Make it easy to buy: Providing prospects with multiple ways to respond – call, mail, online – is critical for maximising response and lowering cost per order.

Incorporate online response across non-digital channels: Offering prospective customers 24/7 online response options in direct mail, single-copy insert, kiosk flyer, crew doorknob hanger, etc. will improve response and campaign return on investment.

Carry through creative execution to online response options: Your online order form should look like your direct mail or Web ad to build respondent confidence and improve results.

Take advantage of unique capabilities by communications channel: Links in e-mails should pass through prospect's available contact information to pre-populate online form fields, making it easier to respond.

Keep it simple: Marketing research might want to ask a few questions of those responding, but never forget the order/transaction should always come first.

Track and measure results: Making it possible to track sales by communications channel or creative execution provides the opportunity to learn which channels and tactics are generating the best results.
The next time you start your marketing and sales campaign process, start with the end in mind to ensure the success of your sales strategy and tactics.