SendtoNews anticipates the launch of its Publisher Playbook in time for the INMA World Congress in London. Digital sports videos are an important new revenue stream for publishers, and the SendtoNews Publisher Playbook will help digital publishers capitalise on this opportunity.
This playbook will be the guide for publishers to leverage digital sports videos in order to maximise their viewership and viewer engagement, while increasing their revenues.
Over my next five blog posts, we'll review important elements of the Publisher Playbook. I invite you to contact me for more details and to get your copy of the playbook upon its release.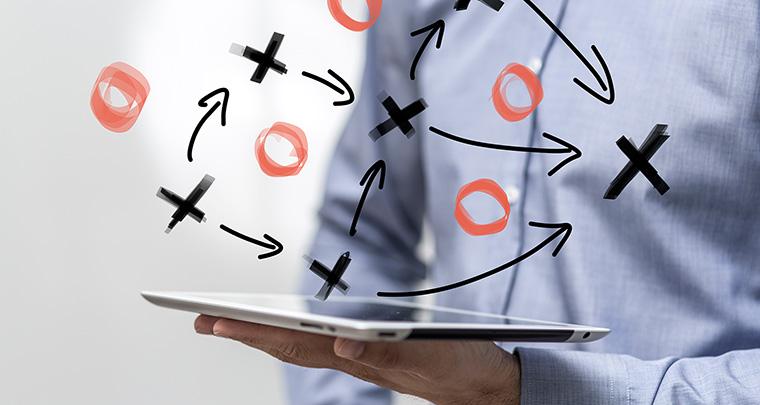 It's all about sizing up the potential of the digital video opportunity. While most publishers understand the importance of video, and particularly sports video, many are still struggling to develop a process of best practices to capitalise on the opportunity.
Here are some compelling statistics that outline clearly the enormous opportunity available to publishers willing to leverage sports videos effectively:
1. More than 30% of sports fans will view some sort of video content online (highlights, interviews, top plays, or sports news). Most importantly, according to a survey by eMarketer, sports fans rank newspapers' sports pages as their No. 1 source for sports news.
Fans want to read about their local players, teams, and games, and the local beat writer knows all the local players, the manager, and the owner. That knowledge gives the local newspaper Web site a distinct advantage, and it is crucially important to ensure these fans get access to the corresponding sports video clips on their local publication rather than bouncing to another site for the visual component of the story.
Keep your local fans engaged means having the most comprehensive content possible — and that must include video.
2. Digital video is the fastest growing digital revenue segment. Forecasted originally at an impressive 35% from 2013-17, it will grow at more than 30% CAGR alone in 2016-17. This is more than double the growth in online search, and video will easily become the second largest digital advertising revenue segment in 2017 behind search — surpassing digital display advertising.
If you don't get an effective revenue strategy in place that leverages the potential of video, you will be left behind.
3. Almost 20% of time spent watching videos is spent on a digital device. The average adult in the United States spends more than five hours a day watching television or digital online videos. More than one hour per day is spent with a digital device, and this figure is growing rapidly.
If your digital publication(s) is already attracting huge traffic, keep your readership engaged and growing with relevant, highly sought-after sports video content.
4. Digital videos will represent a whopping US$13 billion in media spend in 2018 in the U.S. and almost US$500 million in Canada. I don't need to tell this audience that print revenues have been falling like a rock for 10 years. The time is now to shift resources from other legacy media (linear TV) activities and focus on maximising digital revenues.
This is where the money is going. You need to create the premium inventory that advertisers want to see and deliver the video content that your audience wants to watch. This will create a sustainable revenue flow with growth potential. Digital sports video content in premium locations also generates outstanding CPMs!
5. Sports highlights represent the content fans engage with the most on social media. Eighty-six percent of 16-64 year olds that engage with sports content on social media do it with sports highlights. The No. 1 most-viewed content on social media for sports is video!
These are compelling reasons to complement your written content with video. And you should not stop there! Consider creating video-only posts (no article needed — just a headline). For example, how do you think a video post with a headline and video clip showing a 40+ points night from Steph Curry would perform?
The bottom line
With content service providers like SendtoNews available, local publishers with sports coverage have no more excuses — digital sports videos must be included as one of the key components of your daily publishing activities. They are critical to an effective strategy to maximise readership, engagement, and revenues moving forward.
In upcoming posts, I will go into greater detail on the best practises of effective implementation.