News media companies follow mobile revolution in The Netherlands
Ideas Blog | 09 May 2013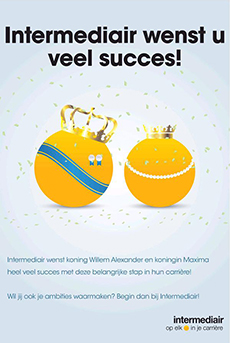 News brands work — for the readers, for advertisers, and for society. In the multi-media landscape of today, news brands have also moved into digital, mobile, and social. A cross-media portfolio is the new standard.
Are news media reinventing themselves? Of course not. The sector is just innovating. And that is no devaluation of print. Traditional media, like print, TV, and radio, are undiminished, strong advertising channels that are used widely.
A revolutionary change is visible in news reading on mobile devices: Year-to-year indexes in The Netherlands show a 41% growth in reading news on smartphones and a 133% growth in news consumption on tablets. This is a positive development because it leads to more overall consumption of news.
News enriches our lives, 24 hours a day, 7 days per week. It's not just because of the wide range of news items, but also due to the many ways to follow the news. News is omnipresent and news has impact. News in itself represents relevance and urgency.
For example, all newspapers in The Netherlands recently paid close attention to the April 30 throne change, when Queen Beatrix stepped down and her eldest son, Prince Willem-Alexander, became King Willem IV.
The advertising pages of newspapers throughout the country were coloured orange — representing the House of Orange, the royal family. Advertisers such as Aegon, Nationale Nederlanden, and Heineken sponsored throne-themed editions.
De Telegraaf, thanks to its size, featured the largest picture of the news event, devoting its entire front page to King Willem-Alexander taking the oath. De Volkskrant dedicated its entire front and back pages to pictures of the royal couple (King Willem and his wife, Princess Máxima). Regional newspapers also paid much attention to this festive event.
People choose news brands they trust, that analyse, and that are relevant. News media companies enable citizens to make good choices, based on good information. Whether this information is gained through print, TV, radio, or Internet is of no concern.

Advertisers are looking for effective communication and activation. News brands know how to reach people's hearts and are also capable of reaching a target. And that's what advertisers are looking for.
News media and advertisers together are in a better position to respond to consumer demands with better advertising propositions. Every ad deserves the impact of the news.
That's our promise to the advertising market. And we believe that the high quality of the "news GRP" (gross rating point) can make the difference.