El Comercio tackles the harmful virus of fake news
Ideas Blog | 19 April 2020
A pernicious virus affects contemporary society. It is spreading at a dizzying pace through social networks, thanks to the lack of responsible filters regarding truthfulness.
It is the fake news virus.
Those spreading fake news are never innocent; they are interested, they are contagious, they are a business, and they have their own agenda.
The indiscriminate dissemination of rumours or assumptions that pose as information is leading to an extreme polarisation of public opinion. Audiences develop intolerance to different or critical thinking and algorithms tend them to only believe in information that reaffirms their own thoughts. The blind spot has become an informational creed.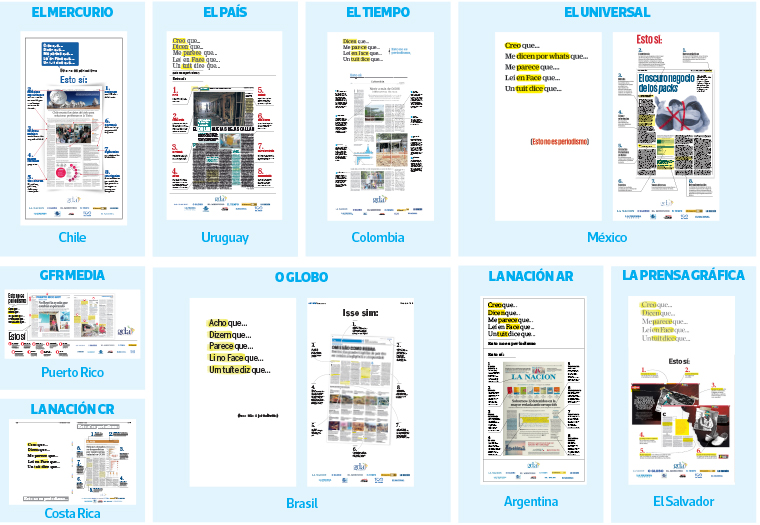 Journalism, initially overwhelmed by the new order regarding the distribution and consumption of information, has the main call to act in this crisis. Its reputation and the informational health of the world are at stake.
Knowing how serious and harmful the spread of fake news is, the Peruvian newspaper El Comercio for the Group of Diaries of America (GDA) created the campaign, "This is not journalism." This initiative was designed to directly address the confidence gap between journalism and the truth affected by the massive spread of fake news.
To achieve this, we revealed the curatorial work that involves  collecting and verifying news, and how it is presented as a professional work that has its own value and is governed by demanding performance standards.
This kind of X-ray on a piece of news allowed audiences to see the professional work demanded by journalism — a non-existent effort in the simple mass and automatic distribution of an assumption made through social networks. That is not journalism. This is.
This campaign was replicated in nine leading Latin American newspapers, exponentially enhancing the central message of the campaign: The informational truth is supported by good journalistic practices behind her. The rest is just digital noise. And that noise is dangerous.