Condé Nast takes global approach to e-commerce strategy
Ideas Blog | 21 April 2015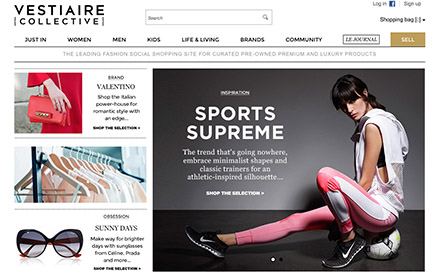 While Condé Nast U.S. and Condé Nast International are accustomed to communicating with each other and sharing ideas, the new e-commerce division marks the first time the two units have collaborated on an undertaking of this scale, says Jonathan Newhouse, chairman and CEO of Condé Nast International: "The nature of e-commerce is global and brand-based, and we thought it was a wise course to take a global approach."
Condé Nast broke into the e-commerce game in late 2013 on a global basis. Condé Nast in the United States and Condé Nast International have launched a new division devoted to e-commerce, naming Franck Zayan, previously of Galeries Lafayette, as president. Zayan began work in the new position in January 2014, based London. The company also formed a new trans-Atlantic board.
Zayan and his team are exploring and developing e-commerce initiatives that will serve Condé Nast readers, users, advertising clients, and business partners, with launching specific e-commerce platforms in late 2014.
Before this global initiative from both sides of the Atlantic, individual divisions of the company have already been involved with e-commerce outside their editorial portfolios.
In September 2013, Condé Nast International led a US$20 million investment in Paris-based luxury e-commerce Web site Vestiaire Collective. Then in March 2014, it led a US$20 million round of funding into Farfetch.com.
Around the same time, Condé Nast Germany purchased a 26% stake in Monoqi, an online store for high-end, contemporary furniture and interior design. In early 2014, the German division also upped its stake in RenéSim, a luxury online jeweler, to 46%. The site offers high-end jewelry, coloured gemstones, and diamonds as well as custom-made jewelry.