CNHI releases 222 native apps as part of new digital strategy
Ideas Blog | 18 February 2015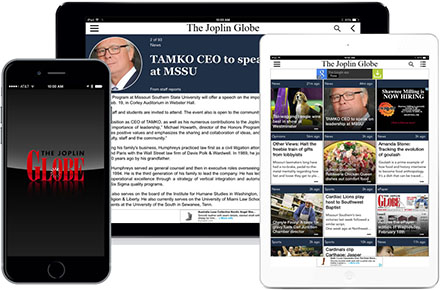 At CNHI, the strategic dilemma of WAP versus app was one that we'd carefully weighed over the past few years.
While it was clear that the overwhelming majority of mobile users were still accessing (and sharing) media content via mobile Web, there emerged a number of engagement opportunities on the native app side that became too compelling to ignore.
One of our largest audience initiatives of the last 18 months has been bundling metered digital subscriptions with print subscriptions, greatly streamlining the process by which subscribers access our content. For the first time, a single subscription would gain access across all platforms, and we had to retool our thought process on digital engagement accordingly. 
The first question became: How do we create a mobile destination where live news and digital replica e-editions are equally accessible, while optimising the experience for both smartphone and tablet users?
Native apps emerged as the best possible combination of both worlds.
Working with our partners at Tecnavia Press, we envisioned an app environment combining live news (RSS) feeds with the daily e-edition — all from one convenient access point. A subscription meter would then be added on the app side to mirror the process on mobile web. We wanted to make sure the user experience was effortless while maintaining platform uniformity.
Another key focal point in the native app development initiative was to avoid sacrificing certain engagement elements also strong in the mobile Web environment.
For instance, single sign-in commenting at the article level and social sharing capabilities were at the forefront of the initial development process. The inclusion of comparable ad units to mobile Web was also an early consideration, ensuring no revenue opportunities were lost in translation. 
Finally, ensuring the compatibility of all third-party digital partners was crucial. Creating a unique app experience wherever possible, we laboured to present each of these key components in the best framework possible, while sacrificing no functionality between platforms. 
With the rather daunting prospect of releasing apps for each of CNHI's 74 daily publications on three platforms (iOS, Android, and Kindle), we were forced to select a series of tiered priorities for each of several planned phases of release. 
While integration of the subscription meter and e-edition, along with a seamless user experience between platforms, figured highly in the initial release, more robust offerings are currently in the development stages. From location-based in-app SDKs for weather, events, and shopping information to push notifications across multiple content categories, this initiative, like all digital initiatives, will continue to be a work in progress. 
The initial release of all 222 native apps (three platforms for each of 74 daily publications) was completed in December of 2014. Development is currently underway for the first significant round of updates, which we hope to release within the next 90 days.
From all early indications, the massive rollout has proven quite successful. Feedback from our locations and subscribers has been overwhelmingly positive and crucial in prioritising the roadmap for future updates. 
The bottom line is ultimately a simple one: To grow audience, we must continue to strive for relevance in a continually changing digital landscape. If by no other measurement than that, we feel we've made a crucial step in the right direction.