5 Danish news media companies partner to offer advertisers real-time bidding option
Ideas Blog | 19 June 2013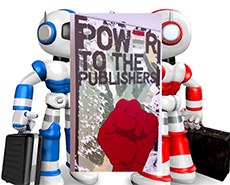 Dansk Udgivernetværk (or the Danish Publisher Network, DPN), is an alliance of Jyllands-Posten, Ekstra Bladet, Politiken, Eniro, and Borsen — five news media companies partnering to offer their online inventory and audience data to agency trading desks through real-time bidding (RTB).
DPN reaches 60% of the Danish Internet population. Our goal is to bring together all major publishers in the market: we offer advertisers advanced and unique first-party audience data, as well as great reach within a premium and brand safe environment.
What is RTB?
In actuality, RTB just a technology developed to buy display ads. It is a procurement method based on an auction principle that takes place in real time, as we know from the example set by Google AdWords.
Wikipedia defines RTB as a relatively new method of selling and buying online display advertising in real time, one ad impression at a time.
Still sounds a little confusing? In absolute layman's terms, it simply means that it is a platform that allows advertisers to bid for the right to advertise on a given Web page that is being opened up at any given time by any given individual.

I am responsible for the Danish Publisher Network, which carries RTB sales on behalf of the five partners. We are a team of five persons who perform functions as product management, yield management, and sales.
We have several other goals, as well. One is to maintain control of first-party data by each partner and to gain a share of the rapidly growing RTB market in Denmark — estimated to be 20% of the total display revenue in the country. Another is to offer quality content.
Publishers in this region are seeing increasing demand for inventory via RTB. We hope it will enable us to improve efficiencies for buyers and maximise yields.
In the RTB world, buyers make deals on a very large scale and on countless sites across the Web. It is a world that tends to focus very narrowly on clicks and conversions.
The danger in this, for the big publisher brands such as those we represent, is that it is difficult for them to make visible such USPs (unique selling points) as premium context and brand safety visible.
We offer buyers in the region scale, combined with the private marketplace data we can safely leverage. We expect to reach the size and scale of competitors like Facebook and Google, as well as large ad networks, and to ensure we see our proper proportion of agency media plans.
Working together makes it possible to have a strong voice and actually create a demand in the market for this kind of context, and to ensure the new RTB paradigm doesn't lead to an undifferentiated valuation of junk and premium advertising environments.
The ambition of the Danish Publisher Network is to collect premium publishers and eventually sell audience across the network.
There's a unique opportunity here for us to work with both direct response and brand advertisers in a programmatic fashion. From an operational and efficiency standpoint, there are also great advantages in grouping together like this both for the buy side as well as the sell side.