Media needs a playbook for how data feeds digital transformation
The Earl Blog | 01 June 2021
In his new book, Futureproof: 9 Rules for Humans in the Age of Automation, author Kevin Roose tells an anecdote about the chase for the holy grail of AI. One of his many conversations for the book included an overly exuberant and unapologetic Silicon Valley executive who predicted that automation would wipe out jobs and pad profit margins at a scale previously unreported. Roose's book aimed to balance out such a view: the good, the bad, and the occasionally ugly side of "AI and automation." 
The anecdote assumes a company is far down the road with data. It assumes automation as the ultimate cost-flattener. While amusing, few news media companies are anywhere near this level of adoption to even contemplate such an idea. 
Yet the beginnings of such conversations are happening. The question is whether media leaders can balance what AI can do with humans or — like the drunken executive boasting of automation obliteration — this becomes tech's version of slash-and-burn. 
The recent INMA World Congress of News Media teased us with the elements of digitally transforming media companies — minus the playbook, minus the over-arching strategy. 
Author Karim Lakhani of the Harvard Business School came closest to tying it together with four transformation principles — yet these seemed inches away from the stretched-out arms of publishers who need the dots connected. Lakhani made the business case for Roose's "AI and automation" — a nice mashed-up phrase that are two different things that are commonly conflated — as the key to accelerate improvement, experimentation, innovation, personalisation, and growth.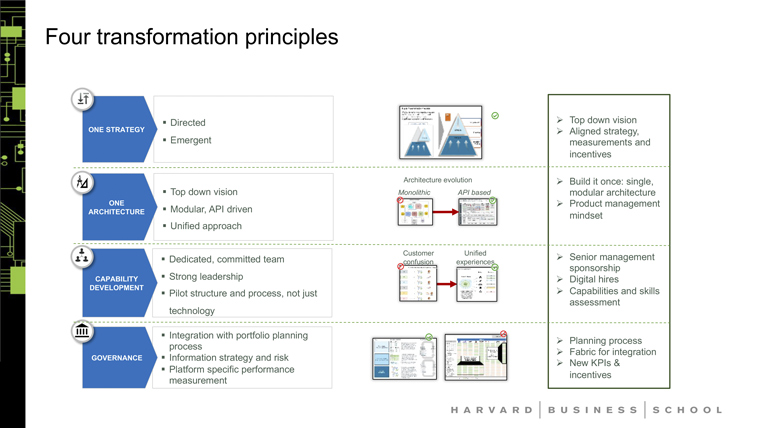 Yet Lakhani's best line was a throw-away in the Q&A: Don't try AI and personalisation if you don't first have the pipes and the people. Cue Canada's Torstar, which built its transformation story on data — "one floor at a time," according to Chief Data Officer John Souleles. No doubt over-simplified, yet Torstar started with the pipes and the people, and in the fourth year of their journey are focused on personalisation, AI, and recommendation engines. And their CEO confirmed to INMA in a master class last year this was being done with a data team north of 25 people — drawing gasps from legacy publishers for being so many and gasps from bigger digitally focused publishers for being so few.
The lead for INMA's Smart Data Initiative, Greg Piechota, put the conundrum of data in the digital transformation of media companies into unique perspective: In work INMA is doing with the Facebook Journalism Project, nearly half of Latin American news publishers haven't even formulated a data strategy and 84% have not formulated, approved, or started one. Similar trends are seen more broadly at Interactive Advertising Bureau (IAB) members in the United States where they are mapping out, but not implementing, data strategies. 
Robert Whitehead, the lead for INMA's Digital Platform Initiative, all but declared victory at the conclusion of World Congress. Media companies know that a smart tech stack and data at their core will allow for automation that will change their cost base and reveal scalable opportunities. Yet there's a difference between knowing your destination and getting there — and that's where many media companies are stuck (and the wrapping up of the pandemic's worst parts hurts that momentum for change). 
Digitally transforming operations and the centrality of data to that effort were key themes emanating from World Congress — yet the sessions left me wanting that playbook. We need to be talking about strategic approaches to automation and where that fits into digitising media's operations — not just its products and audiences in the migration away from print.
What are the compelling reasons why other than flattening costs? Is it to create scale, which digital allows and humans don't? Is it to fuse product thinking and innovation with data, which may or may not need each other to facilitate each other? Is it a race against time before the legacy business shrinks further?  
Across INMA's initiatives, we hope to gain more understanding of investments needed and returns on those investments. We also hope to more transparently describe what success is — for the data-evolved and the beginners.