I have previously mentioned this powerful quote by one of the great disruptive innovators of our time, Peter Thiel, in his book Zero To One: "Unless they invest in the difficult task of creating new things, American companies will fail in the future no matter how big their profits remain today."
But, where do you start?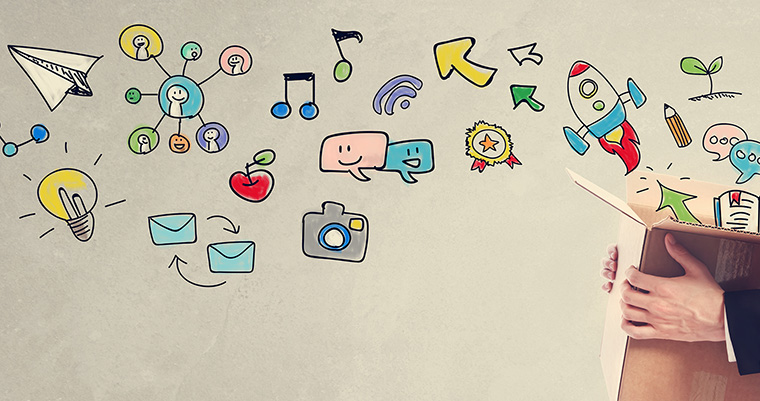 How does a news media company create a framework for creating something new and exciting that captures the hearts and minds of consumers?
Who makes up the right team that can deliver on turning a big idea into an industry-changing success?
There are three legs to disruptive innovation:
Building something that is different from the rest.
Lasting and outsized valuation.
Assuming there is a magnetic idea getting the green light in the C-suite and at the board level, start with the team. Six to eight people that act like a start-up — a collection of "s**t disturbers."
Put them in someone's garage, not in the building where everybody works. (Operating executives are not disruptive innovators, nor should they be. They are paid to execute on the company's strategic plan. They are tactical.)
To honestly commit to the pursuit of disruptive innovation, companies should first carefully consider organisational alignment. This journey needs to be nurtured and cordoned off from the operators by the CEO and the board. If you have ever hired a "change agent" or been hired in that role, you understand what I mean. They do not "fit in."
The handpicked "s**t disturbers" work on the outskirts with intimate knowledge of the industry and the company. They come from inside and outside the company. They are role players with very specific skill sets:
Business intelligence and strategy expertise.
Product roadmap and product development expertise.
IT/tech with software and systems expertise.
Finance with business modeling expertise.
Data with analytics, machine learning, and AI expertise.
Digital fluency with programmatic and social media expertise.
Futurististic with market opportunity expertise in consumer behaviour, content, and sales.
Ability to provide oversight with a successful startup track record.
They are fearless and not afraid to fail. They embrace big ideas.
Out-of-home advertising once Elon Musk succeeds in transporting and populating Mars with humans?
An app to order a flying car?
An app for small businesses that bypasses traditional financial institutions to pay for advertising purchases?
A first-party, real-time proprietary log file data management platform solving for the fast-approaching regulation on use of third-party data for ad targeting?
The "s**t disturbers" say no problem.
Let's validate these options. They add to the list. Then they pick what they believe is the most likely idea to succeed and pitch the idea to the board, C-suite, and investors. They get the green light to dogmatically build something new and "skate to where the puck is going, not where it has been," in the words of Walter Gretzky.
Most importantly, this needs to be the right team of people with the independence to follow the idea without any corporate restraints. It needs minimalist working space and seed-funding that grows as the idea matures and successfully achieves established performance thresholds. The team also needs an understanding that success is not guaranteed.
As Belo chairman Jim Moroney likes to say, "Bet on the jockey, not the horse."