Unconferencing workshop on digital subscriptions yields energetic ideas
Conference Blog | 11 November 2018
Finishing up two days at the INMA Consumer Engagement Summit, fighting off conference fatigue and Miami temptation, 35+ attendees attended an unconferencing workshop session to discuss customer value nurturing and how to ensure subscriber success.
Led by INMA Researcher-In-Residence Grzegorz Piechota, the tone of the energetic session was set by the presence of markets and easels of large white paper tablets. Piechota, a long-time leader at INMA, has spent the last few years as a researcher for Harvard and Oxford.
Piechota first divided attendees into groups to discuss these topics. Here are their brief takeaways:
Onboarding subscriber: E-mails must be more than transactional. Communication must share what you are as a media company. One-on-one communication would be a benefit to make subscribers feel part of a community. Perhaps a video showing how to navitate the content and other product would be helpful.
Winning every visit: Need excellent load times. Perhaps add a read later button or send unfinished articles to e-mail. Add subtle recommendations based on personalisation. 
Creating a habit: Reward readers for the amount of content they consume. Deliver content based on time of day: traffic in morning, recipes on way home from work.
Creating community: Create niche memberships or subscriber-only Facebook groups around passions or interests. Bracket-like competitions for best CEOs or best ice cream.
Rewarding loyalty: Dividing rewards into online and offline experiences. Meet-ups with journalists. Conference calls for subscribers only. Ad-free or ad-light experiences. Personalisation for subscribers.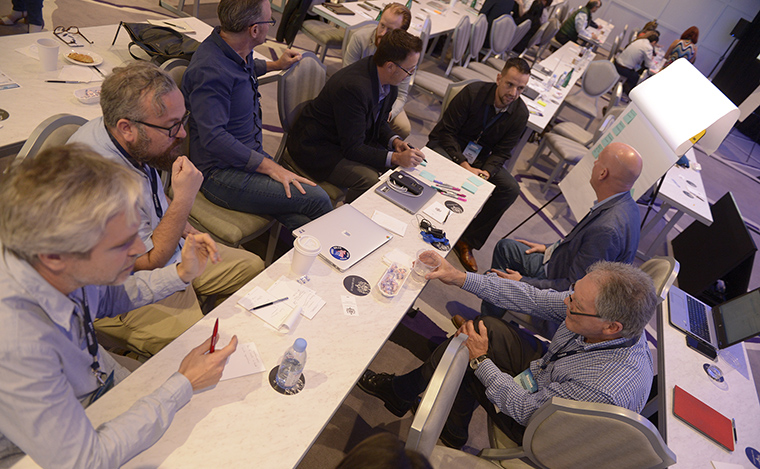 Piechota then mixed up the groups to discuss another five topics:
Paywall models: Tech hurdles such as incognito search continue to be a challenge. Dynamic paywalls puts everything we know about paid content models on its head.
Content that converts: Content must be useful, drive conversation, feed the ego to be educated on topics.
Newsletters best practices: Consider time-based newsletters (morning briefing, coffee break) and complete automation. What is a successful newsletter — list size, percent of subscribers, data points you capture? Reward shares or forwards to friends. 
Getting newsrooms on board: Forget the idea that journalists and editors are cranky. Data is persuasive, so use it as the starting point of the discussion.
Smart pricing: More news companies should look into dynamic pricing, micropayments, and cryptocurrency. Pricing should be personalised and without friction. 
Piechota encouraged the group to keep brainstorming at their companies and to stay connected on the topic: "I think the participants loved the experience of brainstorming together, sharing ideas and experiences. These were very intensive two hours."
Piechota will spend one year focusing on digital subscriptions for INMA. Members can join his meet-ups, download his reports, or subscriber to his e-mailed newsletter.