Programmatic offers opportunity without boundaries
Conference Blog | 27 March 2015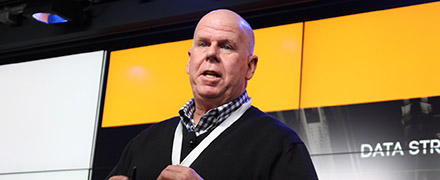 How can companies use programmatic buying to increase revenue?
"This is an important question," AdTaxi president Kirk MacDonald told delegates at INMA's Big Data for Media conference at Google London on Friday, "because this is the first time legacy media companies have the opportunity to go outside of their countries."
It's the end of geography: If your business is a digital company, then your geography has no borders.
But what's programmatic? It's pairing data and media on the right platforms. That's it. Real-time bidding (RTB) is simply a subset of programmatic.
This fits into a broader sales model that includes the following:
Local news media (display, mobile, and video).


Social media, native advertising, and e-mail marketing.


Programmatic.


Search marketing.
MacDonald hones in on programmatic, integrating advertising campaigns with a blend of display, mobile, and video through limitless sources.
Data is about campaign performance using demand platforms. "It's about possibilities and not about boundaries," MacDonald concluded.  Programmatic is a customer experience, not merely a marketing strategy. If they're leveraged effectively and efficiently, programmatic advertising and real-time bidding data matter for a publisher's profitability and targetability.
Or at least, they should matter. They'll matter very much if they don't.