New York Times' analytics team is key to pay model's success
Conference Blog | 26 March 2015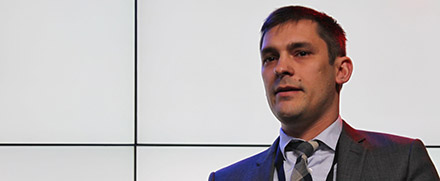 The New York Times launched its digital pay model in 2011, and by 2014, it had already reached some 910,000 digital-only subscribers. That's an impressive feat.
But how exactly did the news media company do it?
Times' Executive Director of Analytics Shane Murray says that "analytics and data have had to evolve to support strategy, measurement, and optimisation."
Over the past few years, the Times' analytics team has been re-organised and re-fashioned to include three teams that support specific internal customers and two teams that maintain a center of excellence around the media giant's functional capabilities. 
These teams compared the Times' pre-paywall metrics (page views, sessions, and unique visitors) with the post-paywall ones (sessions per visitor, articles per visitor, and paywall flow of visitors). 
Looking at these metrics allowed the teams to generate, explore, and refine ideas on a level that's more user-friendly and consumer-oriented. 
This led Murray to ask a more fundamental question: "How do digital subscriptions happen?"
It's a sort of three-step process, mentioned Murray. 
People develop a habit. This stems from providing content that people want and in a style that they want.


People are met with an important decision point: To pay or not to pay? In other words, how big is this "want"?


People justify the cost.
Or, of course, they don't. 
Moving into its fifth year of the digital subscription model, the Times continues to see success with attracting subscribers who crave having more digital content. 
On the surface, it doesn't seem as if this success can be easily replicated. Though business operators and data engineers have built an environment to support advanced analytics, fancy calculus isn't really needed. Rather, what you have to do is analyse reader behavior and measure success.
All you have to do, concludes Murray, is "incorporate the user experience."