How Google helps publishers connect audience data to actionable insights
Conference Blog | 13 February 2019
Google's News Consumer Insights (NCI) dashboard and framework emerged out of a series of findings from Project Fuse, an initiative launched in 2017 that set out to uncover data solutions to help publishers better understand their audiences and enable them to make informed audience development decisions. Announced in March 2018, NCI has helped hundreds of publishers optimise site engagement and brand loyalty.
On February 13, INMA members were invited to an exclusive, live Webinar to hear from Matt Villacarte, partnerships lead of News Consumer Insights at Google, to learn how to use the NCI dashboard and analytical framework to optimise audience engagement funnels, drive user loyalty, and/or improve user likelihood to subscribe.
Villacarte opened the Webinar by saying the aim of NCI is to provide a simple and useful tool for a broad audience, particularly in news. No matter what function or department a person is, as long as they have access to their company's Google Analytics dashboard, they will be able to use the NCI tools.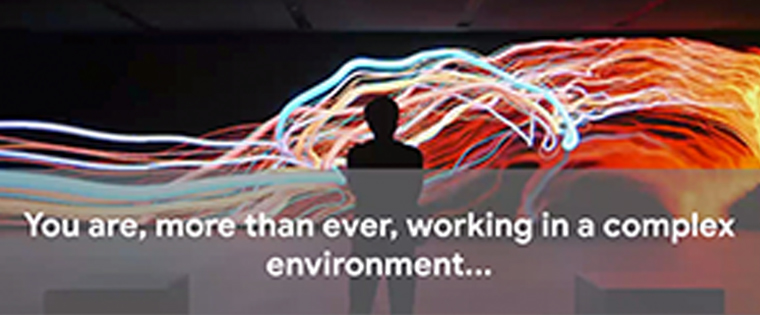 "We know this won't be a magic bullet, if those even exist," Villacarte said. "The utility of this tool will likely vary by organisation. But what we've been happy about is that this tool has helped and made a tangible impact for a number of publishers in a relatively short period of time.
"We know and have an appreciation for the complex environment that publishers are working in," he continued. "In the digital world, you have access to massive amounts of data. More so than at any other time in history, you have this opportunity to understand more about your audience than ever before. But the flip side of that is that you have a ton of data, and at times it becomes overwhelming for some publishers. Where do you even start?"
To address this, the Google team began with an initiative called Fuse in 2017, making it easier for news publishers to visualise audience data and to connect that data to actionable insights. "That's the effort that led to News Consumer Insights," Villacarte said.
What is News Consumer Insights?
"In a nutshell, NCI is a toolkit that enables quick audience diagnostics and analytics for a given site using Google Analytics data," Villacarte explained. "So you're able to plug in your Google Analytics account, and the tool essentially does the rest."
NCI consists of a dashboard built on a data visualisation tool called Data Studio. That is paired with a Playbook that adds colour to the data and builds the bridge to the actionable insights from that data. Villacarte shared that NCI has gotten great feedback and results from the publishers who have used the tool since its launch. Many of these case studies are available on the NCI Web site, where INMA members can take a look at detailed information on how other media companies have used the tools.
NCI Framework
Villacarte then led attendees through the details of the NCI diagnostics and recommendations tool. "First, there is this funnel breakdown. So when you plug in your data for the first time, you will see this segmentation of your audience. This is a snapshot of the activity on your site for the past 30 days."
The NCI funnel helps publishers segment their Google Analytics data into key audiences to clearly identify value across their sites.
The second part of the framework is a benchmark, which hundreds of news sites have participated in. Google anonymously aggregated its data so other publishers can compare their own data. NCI assigns each user segment a User Value Score between zero and 100 that is calculated based on site performance vs. benchmark KPIs.
"This is really the meat of the tool because this is where you are able to compare your site's performance with those of your peers," Villacarte said. "This is where you're really able to pull out those insights."
NCI live demonstration
Next, Villacarte demonstrated the NCI dashboard live for Webinar attendees. The first thing a user does, he said, is to connect their data by selecting the proper Google Analytics account for the site to be tracked.
"Once you've connected your account, this is the first place you would go — the audience funnel or segmentation that I was talking about," he said. Using the sample data in the NCI tool, this audience segmentation was divided into Casual Readers, Loyal Readers, and Brand Lovers.
"There are no specific insights in this area, but it is a snapshot of activity. It provides a snapshot for the past 30 days. But what I do like to point out is that it really underscores the value of your returning users — your loyal and your brand lovers."
Villacarte then moved to how the Playbook works with that audience segmentation data. "This is the chapter that talks about optimising your analytics implementation. This Playbook is meaty; it's a 10-chapter, 120-page Playbook. Essentially you can use it as a reference as you use this tool."
The Benchmarking area is where the actionable areas of the dashboard really lie: "These are all news publishers that have agreed to participate in this benchmark. We anonymously aggregated all this data, so that you as a user can compare yourself to your peers." Villacarte demonstrated various filters that can be implemented for specific data and comparisons, including the User Value Score.
"What that is really is a point of reference for your data versus the benchmark," Villacarte said. "Essentially it's all of these metrics." The data is divided out by desktop, tablet, and mobile.
The question then becomes, how does a publisher pull insights from all this?
"What you're looking for are the gaps in performance," Villacarte said, taking a look at pages per session as an example metric. "When we see underperformance in that metric, the first thing we think of is recirculation. You can look at the Playbook for ideas on how to optimise. You can move throughout the Playbook to look for tactics to improve particular metrics."
The next thing to look at is where the Loyal and Brand Lovers are coming from — traffic sources. This is also broken down by desktop and tablet, vs. mobile, with traffic next to it in the tool.
"We also look at your Casual Readers; we apply the same logic," Villacarte said. "You would apply the same approach."
Structured data and user feedback
"Structured data is a mark-up of your content that provides context to all of the Web crawlers," Villacarte explained. "That's not just Google; we're talking about all of the search engines. It helps the Web crawler make sense of what it's crawling. This can increase the likelihood of your content being surfaced."
Another tool is Google Surveys, a qualitative piece to help publishers understand what their users' experience is on their Web sites directly. Google Surveys (a paid product) allows publishers to gather near real-time feedback from their different audience segments on anything from subscription offers and pricing to brand values and perception.
Villacarte introduced house surveys. "We actually allow you to run surveys on your own site, for free." These surveys can be implemented into a publisher's Web site in two ways: as a survey wall and as a widget. "The response rates [to widgets] is a little bit lower, but it's still useful in terms of collecting data from your users."
At a year old, the NCI team has been thinking about where to take it from here. "We've been thinking about ways to get a little deeper for the segments, to get a better picture of who these Casual Readers are in terms of high-level demographics," Villacarte said. This might include additional data such as age, gender, what devices they are using, etc. He pointed also to a section of the Playbook on consumer revenue.
"We've been working really closely on collecting and understanding more best practices in terms of driving subscriptions — and even different models such as membership models and those types of things. We've also been thinking about ways where we can potentially help with ad monetisation."
The team has also taken a look at the content side in terms of driving some of the KPIs. "We're considering all of these things, so I think it's safe for me to say that you'll be seeing iterations of NCI throughout the year and beyond."
Q&A
INMA: My site showed the same metrics as the benchmark. Would my site score be a 50?
Villacarte: Yes, and that's a great point. At minimum, where you want to land (on the 0-100 scale) is at the average.
INMA: While calculating Best in Class, does the tool take into account geography and country of origin?
Villacarte: Today, it does not. The Best in Class is not a calculation; it's a real metric for a real site. A lot of the Playbook, for example, was informed by discussions from the publishers, by a lot of your peers. So it's not that we calculated what the Best in Class was; that came from a real Google Analytics account.
INMA: I understand my peers are anonymous, but how do I know they are really my peers, i.e., same market size, etc.
Villacarte: I would point out the filter here that allows you to say filter out the larger sites. You can just uncheck those boxes. That filter will allow you to get to as close to an apples-to-apples comparison to your site as possible.
INMA: The gap between Loyal and Brand Lovers is kind of big. Are there benchmarks just for Brand Lovers?
Villacarte: No, because we were trying to simplify this as much as possible and creating a tool for the widest possible audience. But if you're using Google Analytics, you can actually download the segments there where you can do further breakdowns. This tool is not intended to be a single source of truth. The idea is to provide a directional tool to lead to the right questions being asked.
INMA: You can see the performance of Brand Lovers; but if you choose a very small time frame like a day, you almost have no data. Is there any way to see how the Brand Lovers of the last 30 days have performed on that particular day?
Villacarte: My thinking is you should be able to do that in Analytics rather than NCI, which is a static 30-day view. 
INMA: Is it possible to change the period of time so that we can compare our performance month-to-month over the last year?
Villacarte: This has been a common request. At the moment, the way the tool has been designed we aren't able to do that; but it's feedback that is definitely on our minds and we're thinking about for future iterations.