Global research outlines smartphone, social media news readership
Conference Blog | 10 October 2014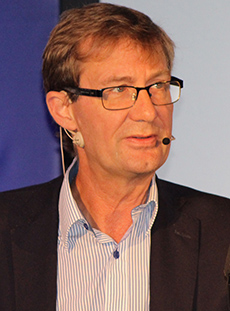 Nic Newman, a fellow in Reuters Institute for the Study of Journalism, told delegates at INMA's European Conference on Friday that there is a strong growth in smartphones and tablets news access: 
37% of people in all 10 countries are using smartphones to read news and 20% are using tablets for the same reason. 


20% say the mobile is the main way of accessing online news (30% for people younger than 45 years old).


Smartphones are still being used by younger people. Tablets are used equally through age groups. Smartphone users tend to access fewer new sources and brands with strong app proposition do best. 


37% access one news source weekly on a smartphone and 30% do the same on computer (in Great Britain, it's 55% versus 45%).
There is also a generation split. Older people prefer a newspaper edition or scheduled TV broadcast whereas younger respondents access news throughout the day, mainly online. 
In terms of finding news online, audiences in Finland, Denmark, and United Kingdom choose brand first, followed by search and social, whereas in other countries there is much more of a mix. In France, Germany, United States, Italy, and Brazil, search is the primary gateway.
A 20-year-old said in a survey: "People of my generation aren't reading a full newspaper. They are looking at what their friends are reading, what's trending." 
Facebook is very popular for news, the survey showed, and many people use it for news only (Brazil 67%, Italy 57%, Spain 50%, USA 37%). In the case of Twitter, weekly use looks like this: Japan 11%, UK 12%, USA 8%. 
Emerging of new platforms are also noticeable, and messaging applications are used for news (e.g. WhatsApp: 26% Spain, 15% Brazil, 13% Japan).
As far as paying for news, overall numbers are still low, but an increasing proportion of consumers are moving to online subscription. The survey shows the number of people paying for news as: Finland 14%, Italy 13%, France 12%, USA 11%, Denmark 10%, Spain 8%, Germany 8%, Japan 8%, UK 8%. 
Broken down even more, this is who is paying for news:
61% men.


35% age 55+. 


52% with university degree.
The survey shows people sign up to pay for content they like on many devices or because they can't get it any other way, though the quality of writers and range of coverage is also important.
In Spain, France, and the United States, the journalist is considered important for trust; in the United Kingdom, Finland, and Germnay, brand is the most important driver.
More information can be found at digitalnewsreport.org.