3 case studies in content + reader revenue cohesiveness
Conference Blog | 24 March 2019
Whether you call it being reader-first, reader-revenue-first, or subscriber-first (all three terms were heard across INMA discussions in Stockholm), it's clear newsrooms today have a lot more metrics and checklists to satisfy in publishing their stories. 
Three diverse editorial case studies Friday afternoon at INMA Media Subscriptions Week 2.0 demonstrated the various extents to which publishers are integrating their editors and journalists into the rest of their companies' digital subscriptions growth programmes. 
"Our model for paid content is the freemium model and our front page is heavily loaded with a lot of distribution tasks that make this quite challenging," explained Alexandra Beverfjord, chief editor and CEO of Dagbladet Aller Media, publisher of one of Norway's largest newspapers. "The goal is to make a more intelligent front that can separate users with different interests through segmentation."
"Balancing these values and sometimes conflicting goals or KPIs is quite demanding," she said, "and the editorial staff works hard to see how they can find the right synergies and how to have the right focus in the newsroom.
"Our strong intention is to give the whole organisation a feeling of ownership for the whole strategy and for all the goals we have. More than half of our revenues today are from the digital area. And the goal is to create the strong and profitable business for the digital area in the years to come when we will be without the newspaper, the paper edition, which will happen in a few years."
A major preoccupation at Dagbladet is figuring out which stories and which parts of multi-component articles to reserve for the premium subscribers to their Plus product. Take for instance a powerful series on a woman who developed Alzheimer's at only age 51 and was followed for a year by a team of journalists as her disease evolved:
"This ended up in 12 different chapters. We let some of them go on the free sites and some of them behind the paywall," Beverfjord said. "Solid publishing plans and also effective graphic tools contributed to this story reaching wide." 
But then consider the controversial story written by a fatally ill woman who wanted help to die peacefully, but, because of Norwegian legal prohibitions, struggled repeatedly with attempts to take her own life until she finally succeeded: 
"We wanted a debate about this subject. We wanted it to go out wide," Beverfjord said. "So we published her chronicle on the free site. And then we made a huge documentary about her and her life that we we put behind the paywall. We actually managed to both draw new subscribers and also contribute to a broad debate in Norway about active death help." 
Beverfjord ultimately considers digital subscriptions something of a moving target: "Stories that could sell a lot of articles one year ago might not do that today. So it is really important to constantly work on experimenting." 
Vadim Makarenko, product manager for data and tech journalism at Polish newspaper Gazeta Wyborcza, sees it less as a matter of the target moving than of it constantly expanding.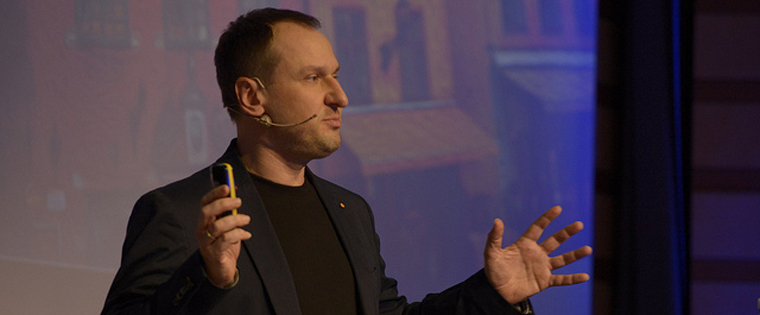 He described, for example, the manifold complications and decision-making in rolling out an investigative article about migrants from India working in Poland to deliver food for the local Uber Eats franchise. 
"What started as a nice adventure was actually a big story, a huge one," Makarenko said. "It was the story of an invisible world around us, a world in which we import migrants to Europe, imposing heavy admission fees on them and then dispatch them, very often illegally, to jobs no one wants." 
One would think that the extensive reporting, writing, and content production was the primary work involved with this story. But then Makarenko and his team had to ensure the effort supported his newspaper's subscriptions revenue goals. 
"Were it all in 2010, it would have ended up with just the story in print," Makarenko said. "But it was 2019 and it takes much more than just writing a story. It's about meticulous planning. Video announcements. Explainers. Search engine optimisation. Social media. Newsletters. Subscription offers. Analytics. UX optimisation. Data and graphics. An enormous, overwhelming amount of things to coordinate." 
In this case, the story was considered so journalistically significant yet also so subscriber-attractive that Gazeta Wyborcza decided to put it behind a hard paywall rather than its usual meter, but it greeted online visitors with a no-cost trial offer allowing everyone to read the piece for free. Keywords, search terms, and the style and content of video trailers and personal invitations were all geared toward a younger, less political metric than the newspaper's usual audience. The combined result was large numbers of new, younger subscribers and a major impact on social media. 
"The truth is, we never know what story will be a hit. But we see patterns," Makarenko said. "And the largest pattern we see is unique content. In order to drive subscriptions, you need to have a unique content. Not better content. Not better reporters, for example, or faster reporters. No, you need to have something unique, deep and complex, a deeply explained complex problem. So only if you have this, will people come."
Brendan Collogan, general manager for customer marketing at News Corp Australia, intends that his group's newsrooms (including at flagship The Australian), have some machine-learning support in understanding — even predicting — what particular stories and editorial investments will help drive subscriptions and reader revenue. 
The group has developed and implemented a system called Verity to correlate customer data from CRM systems, audience data from Adobe Analytics, and commercial data from financial systems — all against the publications' extensive content data. 
"What makes Verity different is that it looks to triangulate these three sources of information in order to derive a value for the content that we produce," Collogan said. "When we look to determine the content's value, we categorise our value in two areas: pay and stay, acquisition and engagement." 
With that level of insight, Collogan said News Corp Australia is working to maintain or increase investment in producing stories classified as "higher purpose" or "premium," while reducing or eliminating costs associated with producing the bulk of their traditional content now labelled "mass" or "low-value" and having less reader-revenue benefit.
Higher-purpose content "is content we produce without any expectation of economic return ... that aligns to our purpose to inform and advocate," he said. Premium content "drives subscription sales conversion and also engages our subscriber audience."