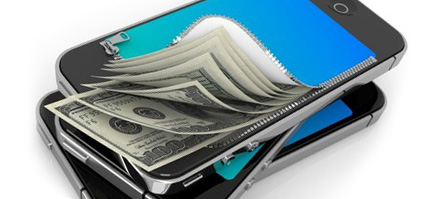 At a recent mobile marketing conference in New York, a speaker said, "Thinking of mobile as a channel is like describing oxygen as a compound that humans crave."
The speaker, Lou Paskalis, senior media vice president at Bank of America, said we should view mobile as "the human operating system."
Mobile is the last millimeter into the consumer's brain. With consumers spending 26% of their media consumption time on mobile devices, we need to constantly think about how to make mobile relevant in the human operating system.
Ben Phillips, global head of mobile at MediaCom Worldwide, touched on the notion of relevance when he recommended marketers position mobile as an "always-on media strategy."
He defined this strategy as the process of acquiring a consumer, engaging them, retaining them through a high-quality experience, and re-targeting them (i.e., interacting with that consumer again and again).
Putting a twist on the always-on concept, Kelly Jones, Microsoft's head of Global Thought Leadership Research, talked about being "intelligently on."
Recent Microsoft research found 47% of consumers believe brands should know when they want to be away from the Internet. Kelly called this "intent casting." She even described a certain high-end luxury resort that offers guests a no-Wi-Fi experience, allowing them to be totally disconnected when on vacation.
Consumers might love or hate the idea of being so disengaged – even during their holidays – but everyone wants to be valued. The researchers at Microsoft found consumers today are keenly aware their personal data is valuable. They are willing to share this data, but want to know what they are getting in return.
This "value me" mindset is critical in mobile. Almost 60% of consumers say they are more likely to buy from you if you reward them for sharing their digital information.
Paskalis from Bank of America summed it up succinctly: "Add value to the experience and consumers will always reward you."
Perhaps this is one of the reasons Yahoo has announced it will completely eliminate mobile banner ad formats by the end of 2014, if not sooner. Instead, Yahoo will focus on "stream ads" – its term for native ads on mobile devices – to reflect how media is now being consumed by mobile audiences.
Regan Senkarik, Yahoo's senior director of channel sales, told an audience in London this week that deeply personalised ads perform best in mobile. Furthermore, the lift in mobile ad performance is even higher when Yahoo removes banners altogether.
The mobile themes and recommendations coming from both New York and London this week are remarkably similar:
Focus on relationships first, not transactions.

Focus on creating big ideas in mobile. Demand that big ideas coming from your colleagues be expressed with a mobile-first mindset.

Take risks. Don't make mobile a bolt-on to an existing product or service.

Leverage the natural capabilities of mobile phones to amplify real world experiences (e.g., think of FitBit and how its multi-sensory technology takes mobile consumers beyond flat surface devices, to help identify and quantify improvements that can be made in their lives.)

Realise consumers hate interruptive experiences. This is true for Web advertising and even truer for mobile advertising. So, always think engagement, not interruption.
Admittedly, these musings are primarily focused on advertising. That's intentional. Using techniques such as responsive design, media companies are doing a consistently better job at creating news sites that automatically adapt to the size, orientation, and type of device a consumer is using.
Instead of coding for one platform or another, we're beginning to use application programming interface (APIs) more often for service calls and integrations. This helps to make content easier to access and provides a more enjoyable end-user experience.
The idea to Create Once Publish Everywhere (COPE) is becoming a reality.
However, when it comes to advertising, many media companies are not yet thinking mobile-first. We all need to be prepared for the truly explosive growth in mobile ad spend.
According to the latest Advertising Expenditure Forecast from Zenith Optimedia, mobile advertising is expected to grow by an average of 50% annually over the next three years.
In 2013, mobile accounted for just 2.7% of global ad spend. But, in 2016, Zenith Optimedia predicts mobile will grow to 7.6% of all ad spending, making it the fourth-largest medium, ahead of magazines, radio, and outdoor advertising.  
In the United Kingdom, the tide has already turned. A recent eMarketer study predicts ad spending on mobile devices will overtake spending on newspaper advertising before the end of this year.
For the first time ever, UK mobile ad spend will grow by 90% to £2.26 billion in 2014. During this same period, newspaper ad spending will fall 5% to £2.06 billion.
Looking even further out, eMarketer predicts that by 2015, mobile ad spend will surpass all print advertising – including newspapers and magazines. By 2016, mobile will overtake TV advertising, and by 2017, mobile will be the largest single advertising category in the UK market.
Talk about a wake-up call.
While some of my British colleagues would argue the UK has been leading the way on mobile ever since Pete Townshend wrote "Going Mobile" for The Who in 1971, there was certainly a common refrain echoed this week from London to New York.
We're seeing a superabundance of opportunity in mobile. Media companies need to become relevant in mobile or risk getting shut out.
And, as Paskatis cautions: "Marketing utopia in mobile is all about creating experiences that users love, and not about disrupting them."
That applies equally to news content as it does to advertising.
Mobile, mobile, mobile yeah …