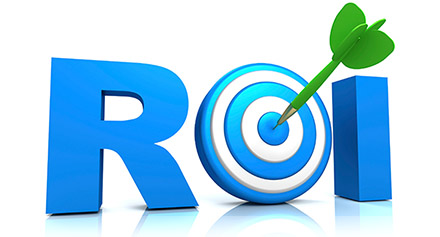 My company recently conducted a survey of more than 200 news media executives, directors, and managers. We asked respondents to rank their most important business priorities through the end of 2015.
More than 51% said "audience engagement, targeting, and personalisation" was a high priority, and a whopping 78% put "reporting, analytics, and business intelligence" at the top of their to-do lists.
We decided to explore these findings in greater detail by interviewing business leaders from 20 North American news media companies that have successfully implemented analytics and audience engagement solutions.
Specifically, we reached out to companies that have achieved a measurable return on investment from initiatives designed to improve circulation analytics and advertising business intelligence.
We also talked with companies that have boosted audience revenues through greater engagement, targeting, and personalisation.
Circulation analytics
A senior vice president of circulation for a mid-sized United States newspaper company said, "We were able to reduce the time spent on regularly generated reports by more than 50%," by implementing an automated analytics solution in the circulation department. "In addition, we are saving one to two hours per week on chargeback reports and saving one full-time job just on single-copy reporting, pilferage tracking, etc."
Another publisher created a circulation analytics dashboard to give managers a more thorough view of sales and return activity.
"It is now much easier to track single-copy sell-outs and returns, and the information the system provides is current," said the newspaper's circulation operations director. The publisher created an analytics dashboard to help suggest supply alterations, and, as a result, she reports that "single copy revenue has increased between 2% and 4%."
Marketers also see value in circulation analytics as a tool to provide immediate access to information that helps identify opportunities among existing customers. This includes combo subscription reporting, circulation growth, changes in service levels, and the integration of external segmentation and demographic data.
One newspaper marketing manager told us, "We can now see regions that are underdeveloped in terms of household penetration, which is new information. This gives us the ability to develop targeted marketing campaigns to help drive subscription sales."
Advertising analytics
Using a variety of analytics tools and business intelligence technologies, media companies are benefitting from the ability to gain accurate information and timely insight into advertising sales trends, advertiser satisfaction, and retention. These are key to driving increased ad revenue.
The ad director at one mid-sized United States newspaper company told us that advertiser churn had been as high as 50%. By focusing on better and deeper advertising analytics, her company has turned this trend around.
Previously, as many as 70% to 75% of all ads were sold at a discount. Today, the analytics tool provides greater insight into ad performance and enables sales reps to show advertisers the real value of their campaigns, as well as to target ads based on demographics, geography, and contextually relevant content.
Like circulation analytics, several publishers report that the implementation of an automated advertising analytics tool has decreased the time spent on generating reports by as much as 70% to 90%.
In addition, one IT director said, "Better advertiser management can actually help with subscriber retention and circulation numbers as well. There are subscribers who say 'I get the newspaper for the grocery circular' or 'I know this newspaper carries this hardware store's flyer so this is why I purchase it.' Retaining key advertisers can therefore also help retain subscribers."
Audience engagement and targeting
Most media companies see the potential revenue upside associated with delivering targeted and contextually relevant news and advertising content to their audiences.
However, attracting new subscribers – and keeping existing subscribers – is ongoing work that requires constant effort and frequent updates.
Relevant content needs to be continually refreshed to attract visitors to a site and to keep them coming back. This is difficult to do without having a complete profile of each user, along with a technology solution to help automate the process.
In the words of an IT and operations director who currently does this job manually, "We spend four to five hours a day, a couple of days a week, on reporting and collecting data on target audiences. This time could be significantly reduced going forward with an audience engagement tool."
For media companies that have invested in an automated audience engagement and targeting solution, the effort is clearly paying off. Subscription sales are growing and ad revenue is increasing.
One media company in New England reports that digital-only subscriptions jumped by 410% over three years after implementing an audience targeting tool. In addition, by serving up relevant content to casual and anonymous site visitors, the publisher was able to increase the number of registered users by 9% over the same three-year time period.
"Audience targeting provides a platform from which to sell ads," according to a senior marketing director we interviewed. "Our focus on automated audience engagement," he added, "has helped generate significant month-over-month growth due to the more effective targeting that can now be offered to advertisers."
Automated audience engagement solutions give media companies the ability to target readers' unique interests based on the content they read. Often, this includes built-in predictive analytics to understand reader behaviour based upon time of day, device, context, and personal preferences.
The net result is that visitors will see in real time the targeted content they want displayed alongside the ads that appeal to them.
From an ROI perspective, an investment in audience technology has helped one publisher increase the time visitors spend reading online articles from an average of three minutes to 13 minutes. Furthermore, the bounce rate (readers who come to the site, read one article, then disappear) has been reduced from 39% to 21% after implementing an audience engagement and targeting tool.
Clearly, there is a measurable return on investment for media companies that have taken the time to implement new technologies and business processes designed to enhance their analytics and audience development efforts. This certainly helps to explain why such initiatives appear so high up on senior executive to-do lists.
For more information about this recent ROI survey and our findings, please feel free to contact us at info@newscycle.com.