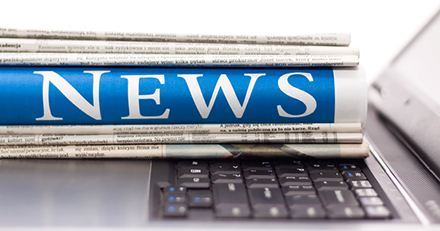 We're not dead yet. Not even close.
While circling vultures are never in short supply around our beloved industry, the latest statistics from the Newspaper Association of America show signs of life and continued good health. At the risk of a much too obvious metaphor, our circulation is improving nicely, thank you.
NAA facts and figures released last month show that circulation revenue for U.S. newspapers increased for the second year in a row. Total circulation revenue grew 3.7% to US$10.8 billion. Not overly dramatic, but nothing to sneeze at.
What is truly impressive is the growth in digital-only circulation, which is up 47%, and bundled print-plus-digital circulation, which grew by a whopping 108%.
Take that, all you doomsayers. 
I know. The obvious deathwatch response will be something about how the rise in circulation revenue won't be able to offset the decline in print advertising. But, the secret here is no secret at all. Advertisers will always follow their audiences. This goes for print, online, mobile, broadcast, or any channel at all.
If you build a great experience for your audiences, advertisers will come.
The Day in New London, Connecticut, United States, has figured this out. With the top-down support of its publisher, The Day's marketing department, led by Michael Moses, has created a high-performing team to constantly reinforce and extend the connections between advertising, audience, and content.
As Mr. Moses says, "Our mission is to deliver relevant engagements to our audiences throughout the market."
The Day's strategic goals are built around three pillars:
Technology improves content delivery to multiple platforms.


Better content enhances value to readers and wins new customers.


Database and marketing content creators connect buyers to sellers.
This formula for success is paying off. From 2011 to 2014, The Day increased its Sunday print readership by 49% and its four-day-per-week subscriptions by 38%. During this same period, digital-only membership increased by a staggering 410%.
But wait, there's more. The number of registered users on theday.com has increased by almost 10% since January 2013. These registered users are rewarded with highly targeted and relevant content recommendations generated automatically when they visit the Web site.
According to Google Analytics, The Day's readers spend 84% more time on these targeted article pages than on pages without recommended content.
So, readers are truly getting tangible value from the registration process. In return, user registration information creates a target-rich prospecting list for memberships, e-mails, and online specialty products, as well as a goldmine of new marketplace opportunities for local advertisers.
It's the circle of life for a news media company.
Nevertheless, I am certain there are still some "Digital Debbie Downers" among us who don't believe a modest 3.7% increase in overall circulation revenue will suffice to save our industry.
They might even bring up the dreaded P-word. Paywall. "People don't want to pay for content." "Content wants to be free." "Readers will go elsewhere if they are charged to view a story."
You'd only have to travel about 75 miles north of New London to find one example that counters this bleak prediction. The Worcester Telegram & Gazette in Worcester, Massachusetts, set an all-time record for page views in 2013 after erecting a paywall for its Web site, Telegram.com.
In fact, monthly page views on Telegram.com increased by almost 14% after launching a metered paywall. Even more impressive, the number of monthly unique visitors grew from 533,000 to 948,000, an increase of nearly 78% after the paywall was introduced.
"The pay integration allows us to understand what content matters to different segments of the audience, single-page users, registered users, and subscribers," says Mark Henderson, the Telegram & Gazette's online director. "Information about subscribers is gathered as a user comes to our site and starts accessing content. Our Web platform recognises this and helps us in understanding and better serving our audiences."
The Telegram & Gazette's success extends to mobile, as well. "Our mobile site, www.mobiletg.com, gives us a real advantage in the digital space," says Henderson. "We can more easily control the content, the look-and-feel, and our advertising executions. This means a better experience for the segment of our readers who engage us with handheld devices. It's all about our goal of reaching digitally native audiences."
Audience engagement. Relevant content. Targeted advertising. The phrases are familiar. Publishers like the Telegram & Gazette and The Day realise the secret sauce is to link these into a virtuous circle of engagement between audience, advertising, and content.
And, the increase in both circulation volume and revenue – as seen by these media companies and by the industry as a whole – is a very positive sign that the formula is working.
So, move along Grim Reapers. There's nothing to see here.