Five months, in my opinion, has always been a significant chunk of any year to see how a specific market is shaping up (in this case, advertising) in any economy. It gives us an opportunity to make a more considered view on what's likely to remain en vogue/trending in the rest of the year.
This in a background where the shadow of coronavirus may still hang over many economies and digital transformation has become an irreversible and permanent shift for media, as well as our customers/readers.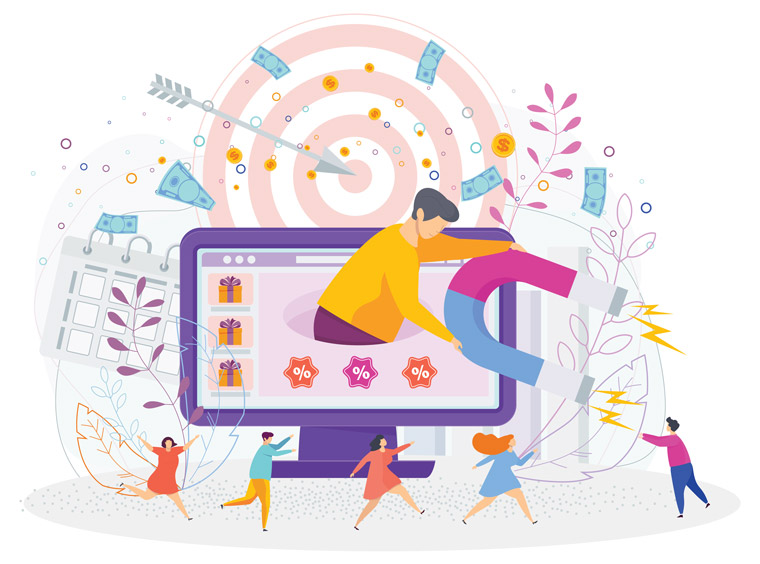 With smart tech and new platforms evolving rapidly, the advertising industry is poised for more disruptive change. Even as some of the pre-pandemic practices will continue, new ones will start to emerge into established practices.
In an era that has been described as "Digital Darwinism" (i.e., a phenomenon where both society and tech evolve much faster than any company's ability to keep up), brands must try to keep pace with new trends while retaining the ability to capitalise and exploit existing trends. It's called keeping ahead of the curve!
With the huge expansion of social media and instant messaging platforms with global usage (particularly on smartphones), the trends we are seeing already are likely to gain further traction in the second half of 2022.
I can see that a whole gamut of advertising formats is taking on a new life form, and we can expect them to continue to rise.
See if you're aware and/or using some or any of the following list: conversational marketing, personalised advertising, influencer marketing, mobile advertising with in-app ads, video advertising, video-embedded display banners, native advertising, programmatic advertising, and, of course the preparation for cookieless advertising.
The following notes explain some of these trends, which we all need to know about in terms of understanding the market and our advertising clients in terms of what they are focusing on or even what we should be offering them as a service.
Conversational marketing
One-to-one connections between customers and brands, in real-time. Conversational marketing is an important part of a successful advertising/marketing strategy whereby our advertisers can gain a strong trust and loyalty of consumers. AI powered chatbots are at the forefront of this form of marketing. Your clients?
To highlight this last point, I attended the recent Mobile Marketing Association conference in London, where Google told the audience to expect more direct interactions with advertisers in real time (whilst there are, say, watching a TV ad) via this increasingly powerful, more intelligent chatbot method.
For further reading:
Personalised content
Another trend likely to rise in the rest of 2022 is one involving brands delivering individualised ad content experiences for consumers. Stacked against the more generic ads, this means the use of the latest tech to know what an individual customer is looking for and serving them the relevant ads accordingly.
Sending personalised video messages will, no doubt, become more common.
Also, the experience for consumers will be more user friendly with more sophisticated and easier to navigate page designs, call to actions (CTAs), etc., will emerge. The customer experience is king! (Take note, particularly some of the UK national news brands I see every day. You know who you are!)
Further reading:
Experiential marketing
Experiential marketing enables both a more direct and interactive form of communication between brand and audience.
The idea is to aid our customers' ability to build positive associations with a brand. The XR or Extended Reality technologies along with AR/VR/MR techs that can blend real life and the virtual world will further change how content is created and consumed in the context of experiential advertising as 2022 progresses from here.
Further reading:
Mobile advertising
With continually rising smartphone penetration added to users spending more time on their phones for things like e-commerce and entertainment streaming, mobile advertising will possibly become one of the biggest trends in the back half of 2022. Along with search and mobile browsing, in-app ads will also see more focus with the rise of story ads on social media platforms like Instagram, adding fuel this fire. 
Further reading: 
Video advertising
Based on the obvious appeal of the video format, short-form videos will drive video advertising like never before later in 2022. Indeed, videos will be embedded into display banners as a norm, highlighting a much more engaging message to the audience. Live-streaming of videos would also enable the delivery of more timely, more targeted, and more contextually relevant advertising content to the consumer.
Further viewing:
Native advertising
While native advertising has been around for a number of years  — now allowing ad content to unobtrusively and seamlessly blend into the editorial environment without intruding into the customer experience — it will remain an important piece of the ad jigsaw in 2022.
Further reading:
Other factors in 2022
In all the above, one thing to also consider is that with stretched budgets — courtesy of the pandemic — advertisers will probably stay focused on the automation path even when budgets gain some normality, enabling a watchful eye on keeping costs down and improving efficiency. The saying goes that what can be automated will be. Does this affect what your advertising clients are thinking and your approach to them?
Also, some of the other forms of advertising that brands I think will increasingly go for still in 2022 will be pushed by various regulatory authorities. Cookieless advertising, which will gradually become more of a norm for the industry, brought about from widespread concerns on data privacy.
Further reading:
If you'd like to subscribe to my bi-weekly newsletter, INMA members can do so here.